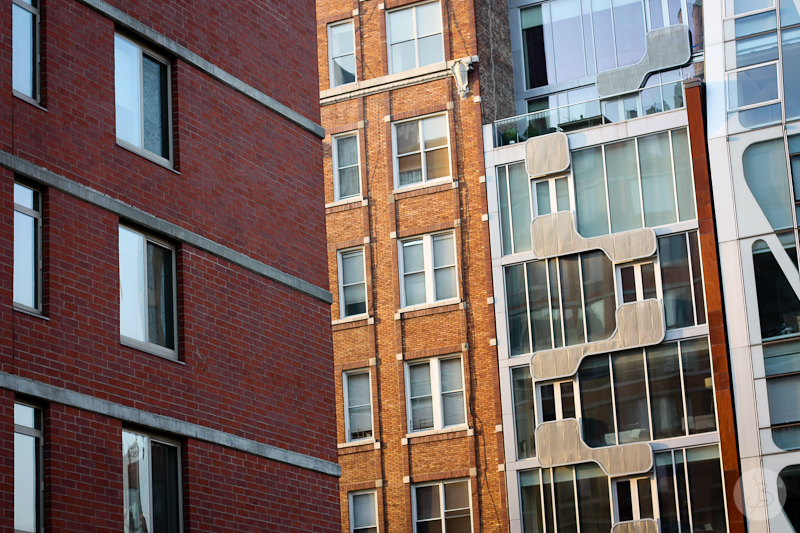 Since I live in New York City and particularly in Manhattan, I started to get interest about architecture and patterns; forcing me to improve my framing skills.
Originally written on August 14th 2012 when it was the half of my first stay in the US, I decided to split the content of this article in 2 parts.
Part 1 #
I took this shot during my first week when I visited the World Trace Center, composition and reflection make it look like a crystal with gold plugs at the bottom.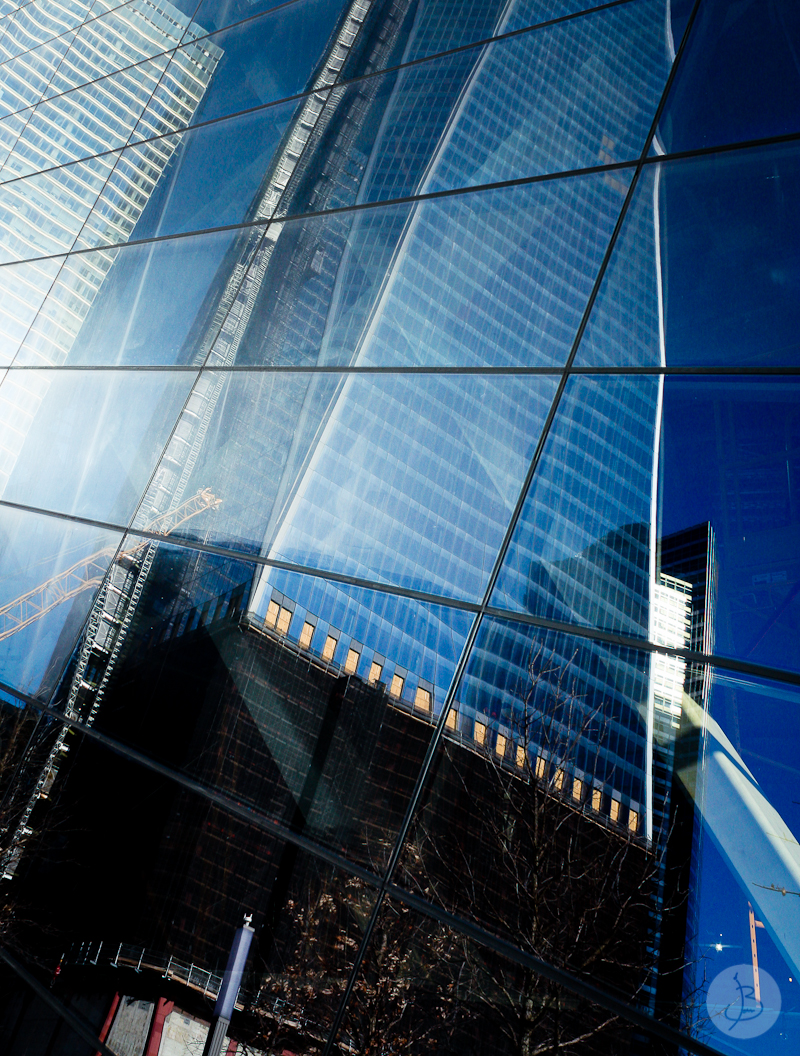 When walking on the High Line, if you watch out a little bit outside the path, you would find also great building views lighted by a beautiful sunset light.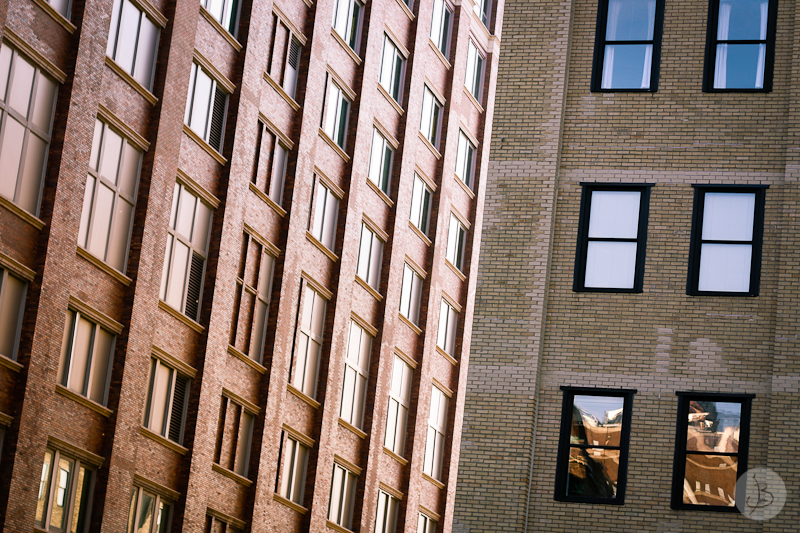 In Lower Manhattan, you can very easily see very high contrasted patterns like these: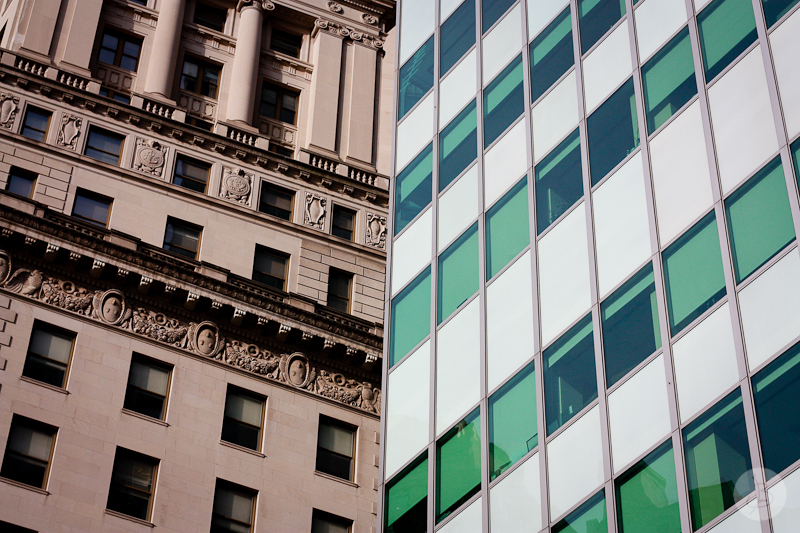 Colors and styles are just surreal. Looks like 3D models!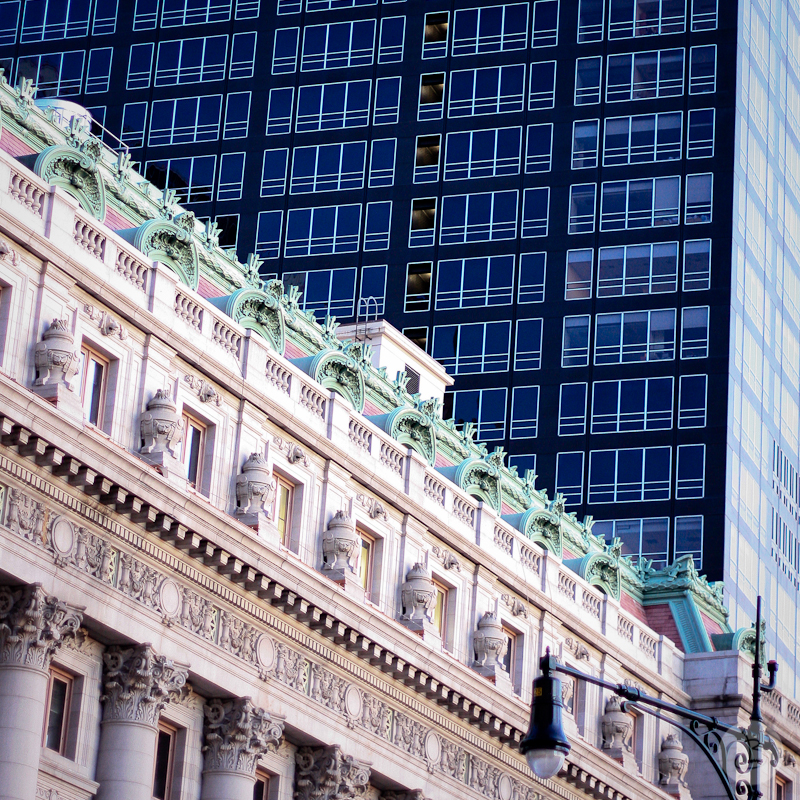 Half-season sunlight is usually the best and it's much easier to play with shades. They are the World Financial Center buildings.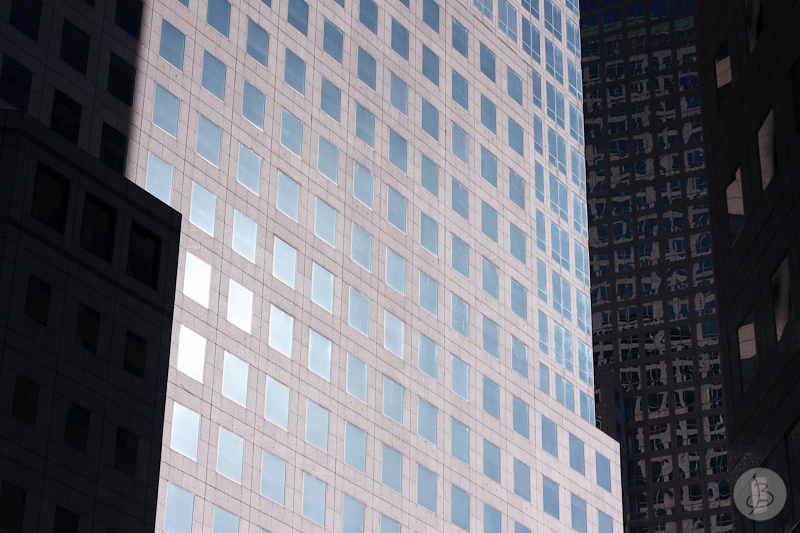 In Harlem, buildings are mostly pre-war and renewed with bright colors but you could find colorful buildings in West Village as well.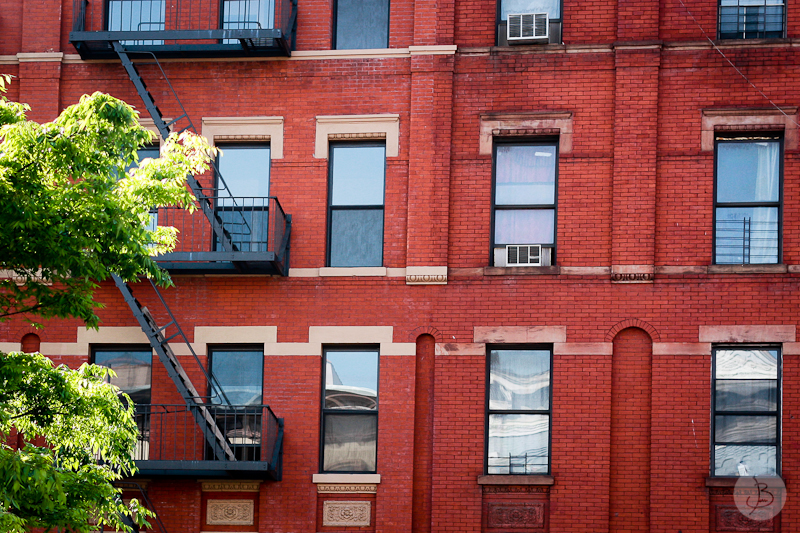 In Midtown East, near the Grand Central Terminal, there are a lot of modern buildings with interesting pattern repetitions.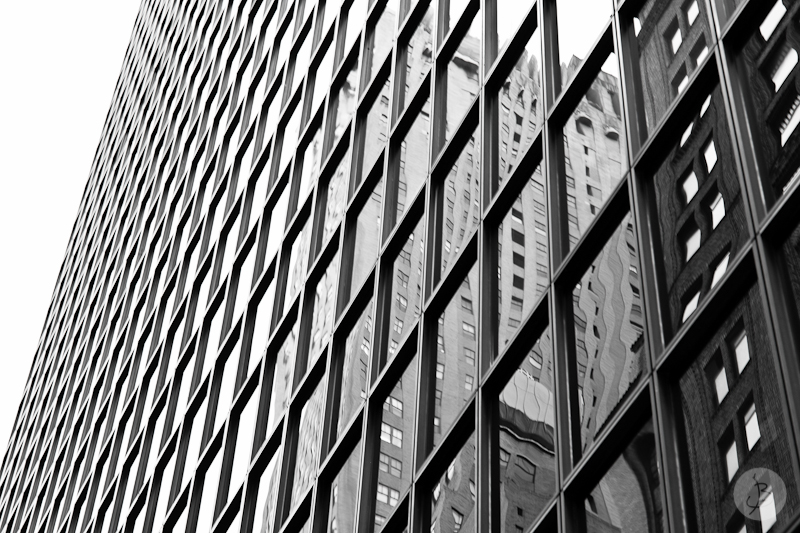 A little bit northward, in Hell's Kitchen, I played with my aperture although it was hazy: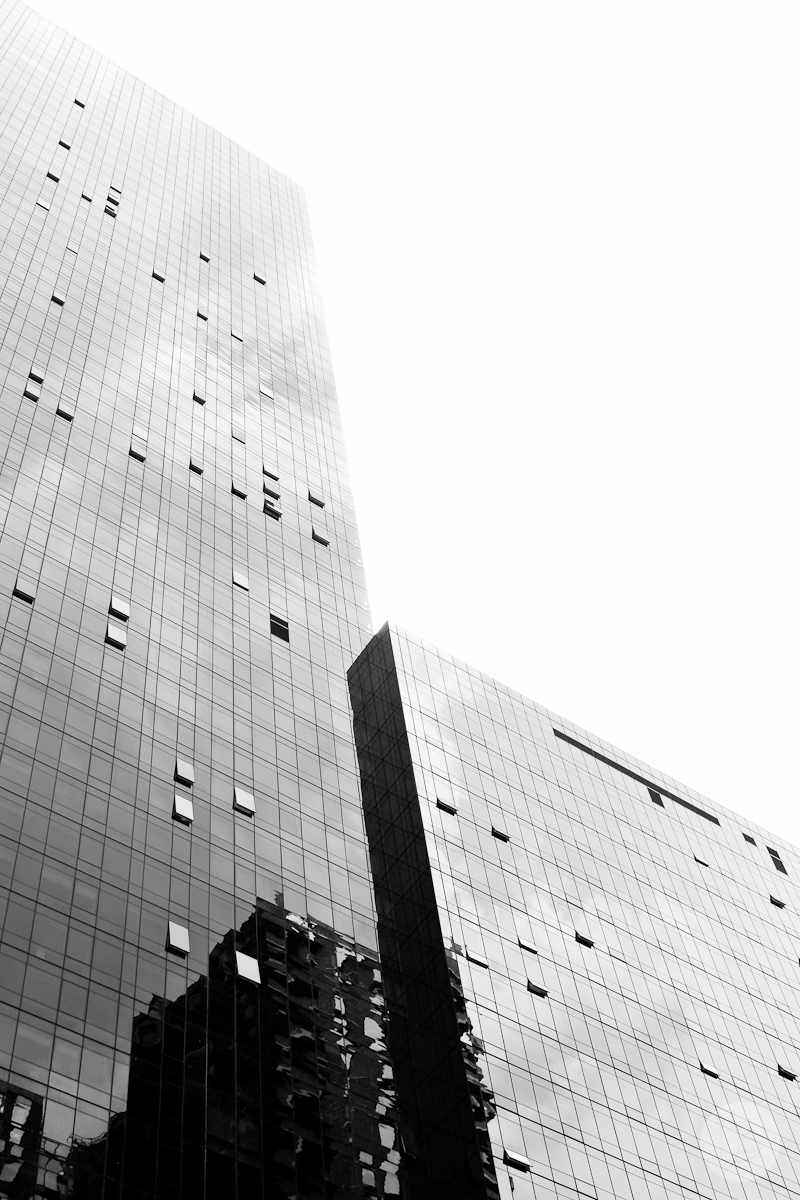 Time Square and Theatre District also offer their bunch of shiny buildings, those ones have been taken from Bryant Park.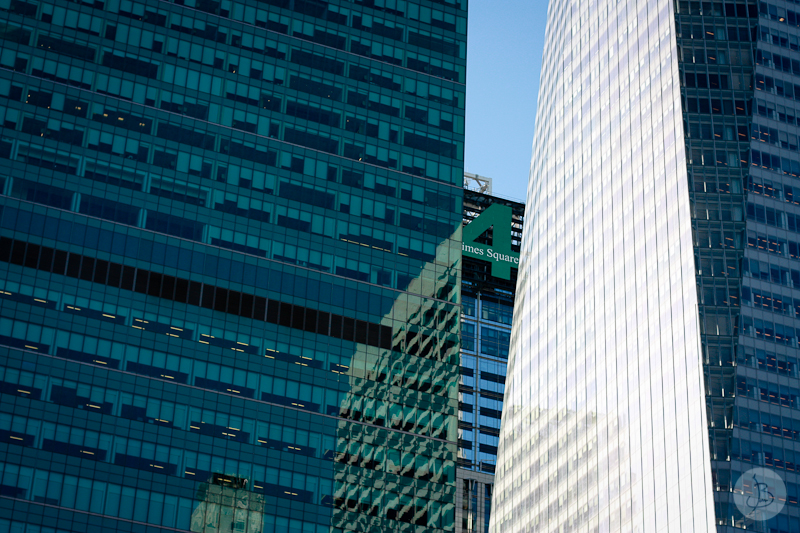 By the end of the day, there are a lot of reflections on Central Park West, you just need to catch the right angle!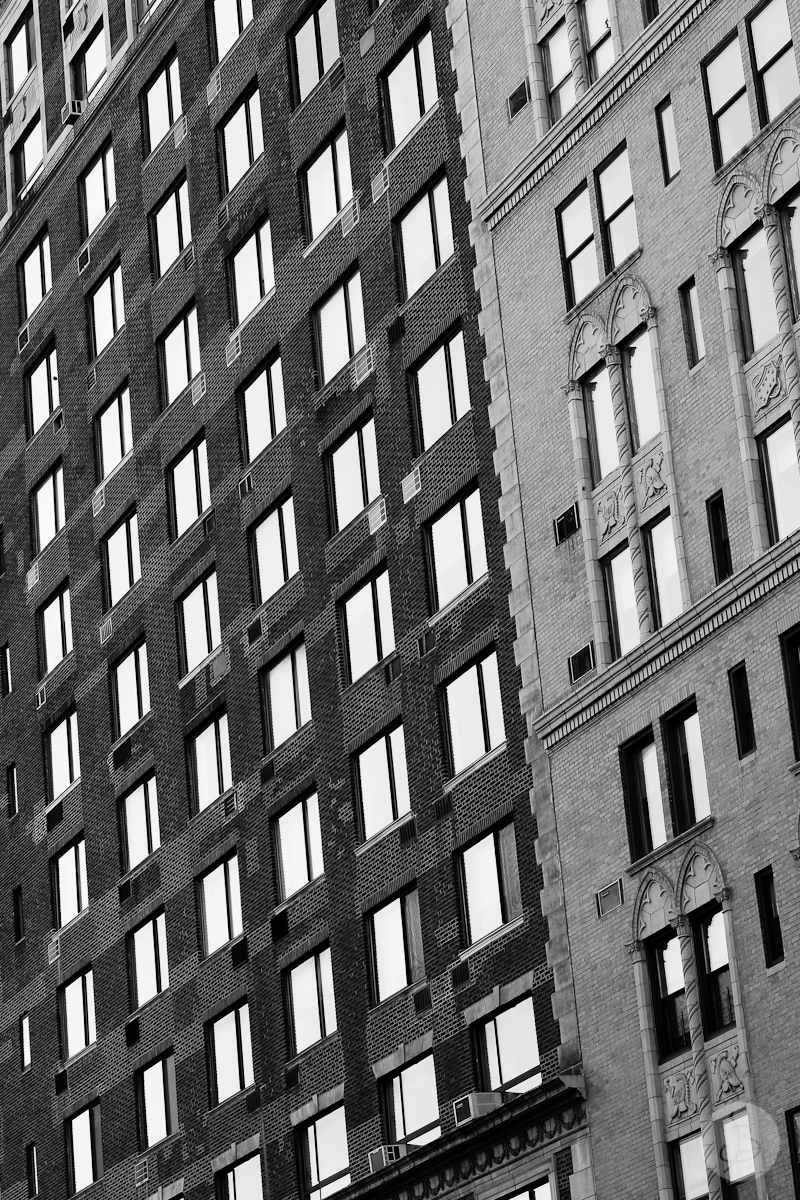 Buildings are shaped in a very sharp way! Even in Chinatown...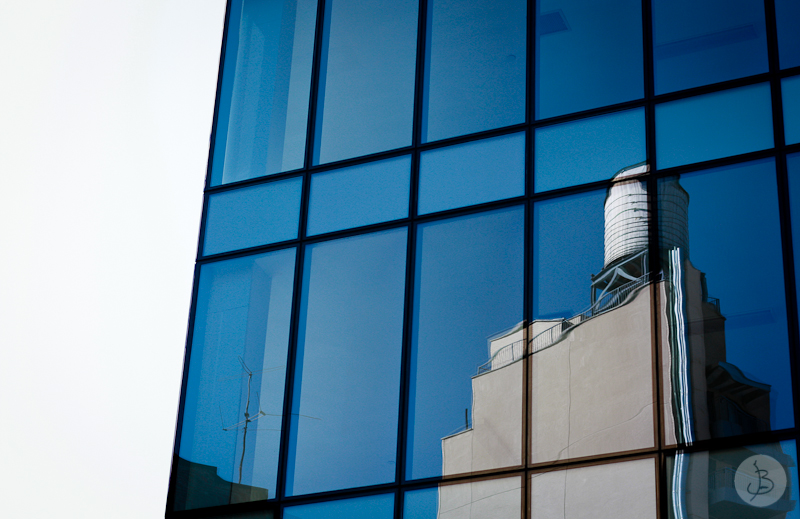 I played a little bit with distorsion on this one from the High Line and the rendering is quite surprising.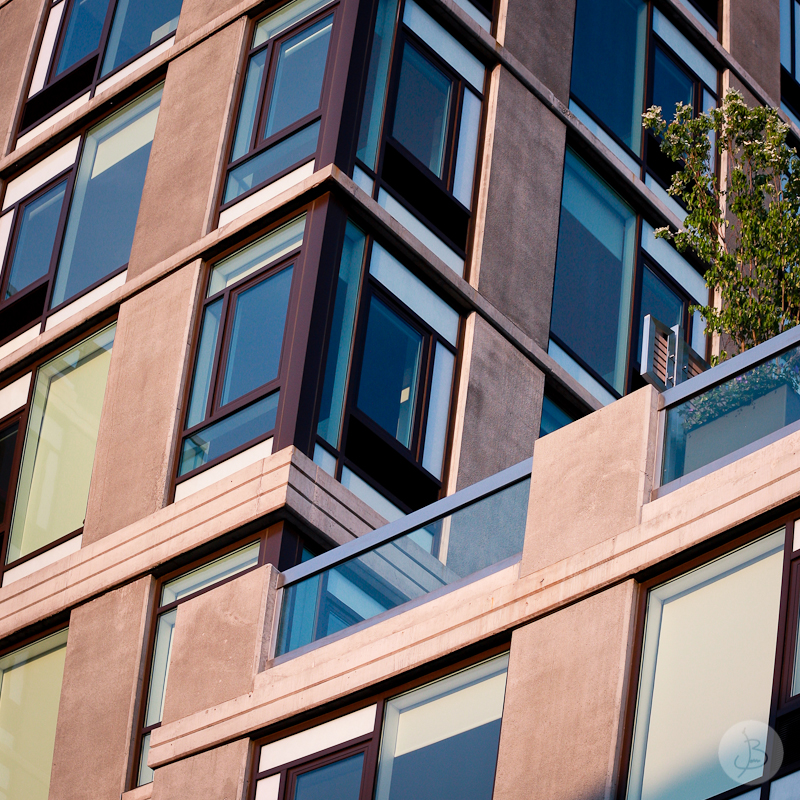 Back to Harlem again with that breaking red!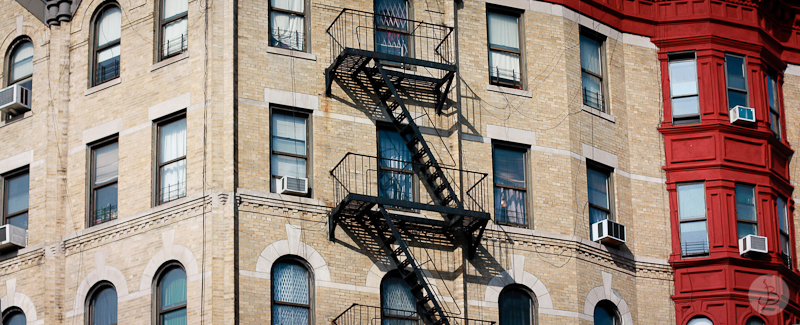 I will finish this part with a building from Varick St, in Hudson Square.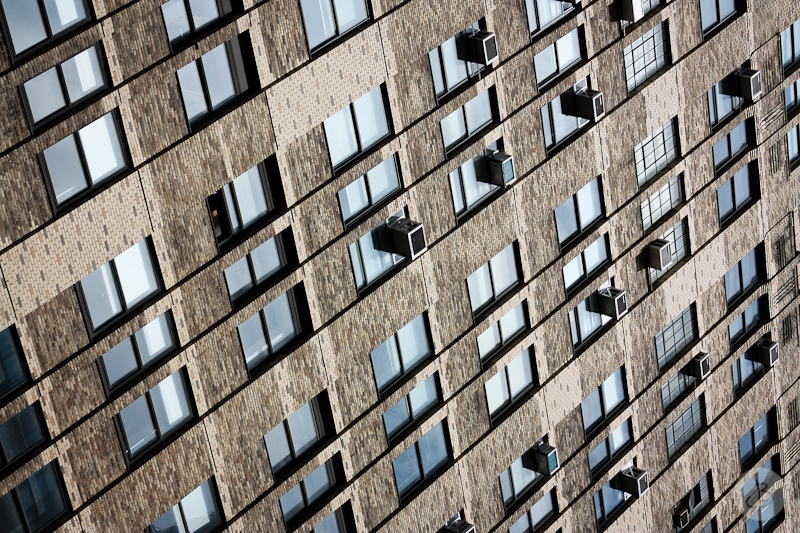 Part 2 #
Not to forget we are still in the US, I shot this floating US on the roof of one of the World Financial Center building.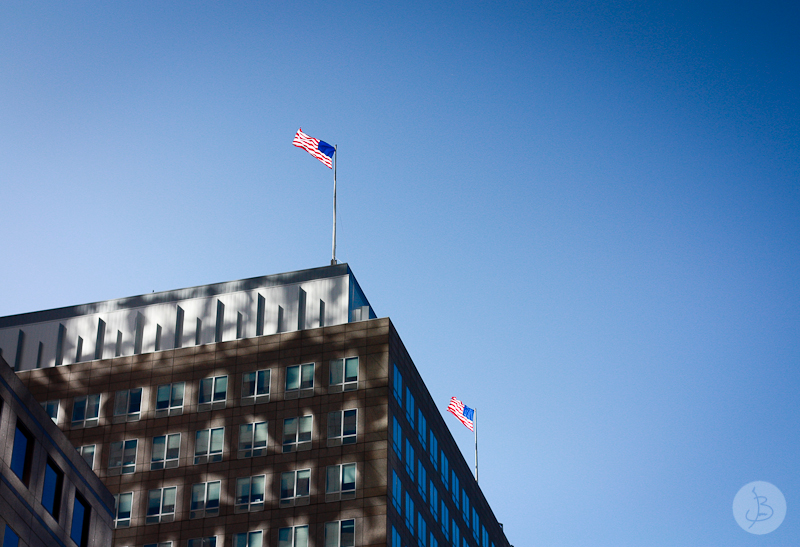 So far, Lower Manhattan was my favorite spot to play with reflections and architecture contrasts; sometimes both: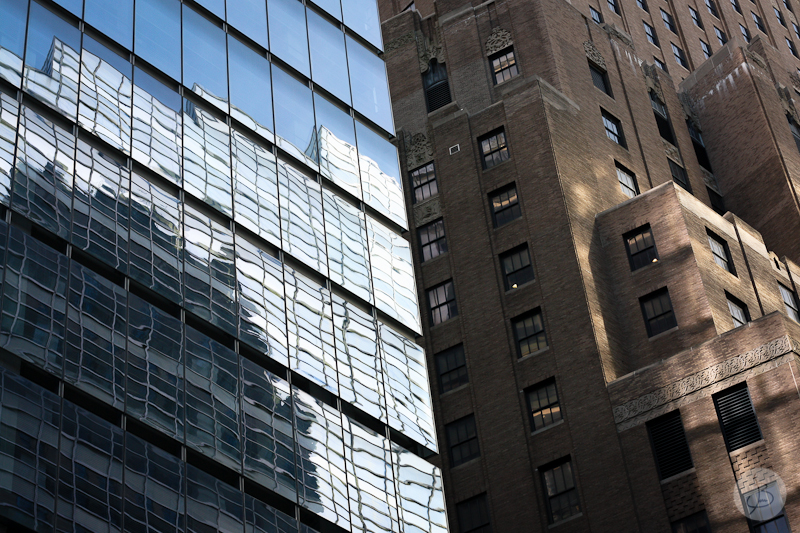 The very new glass buildings just next to the old brick ones gives a strange sensation of falseness.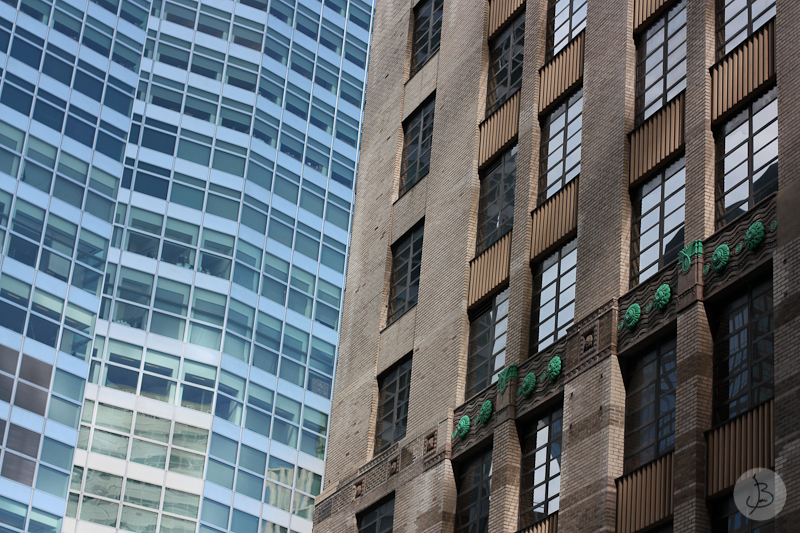 For the next two, I was almost in the middle of the street and trying to stabilize my camera while aiming almost vertically above me.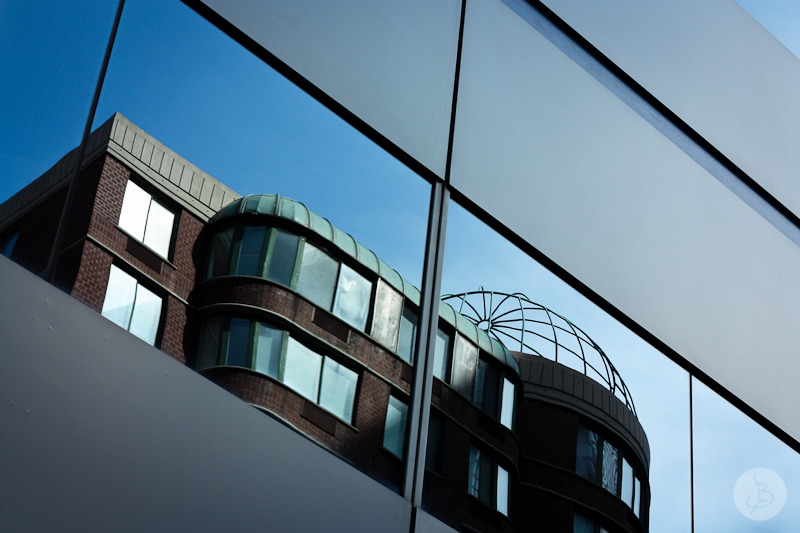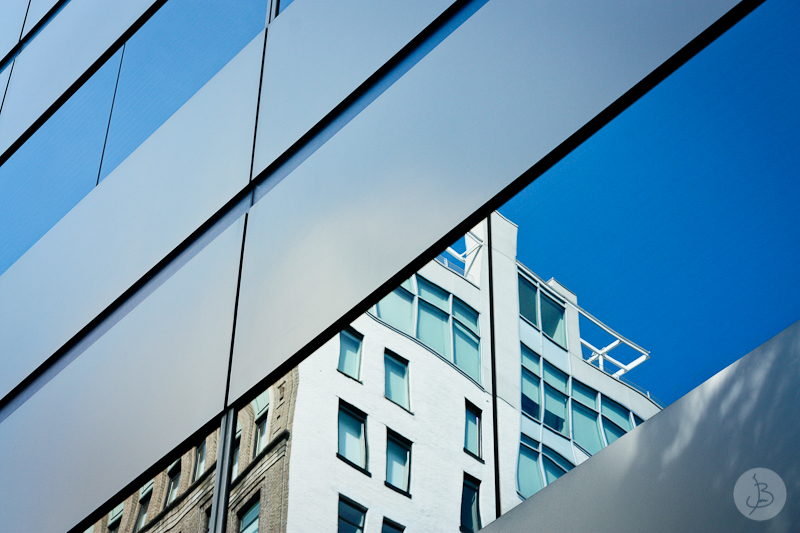 The mandatory close up of stainless steel louvers of the 7 World Trace Center tower and its south west corner: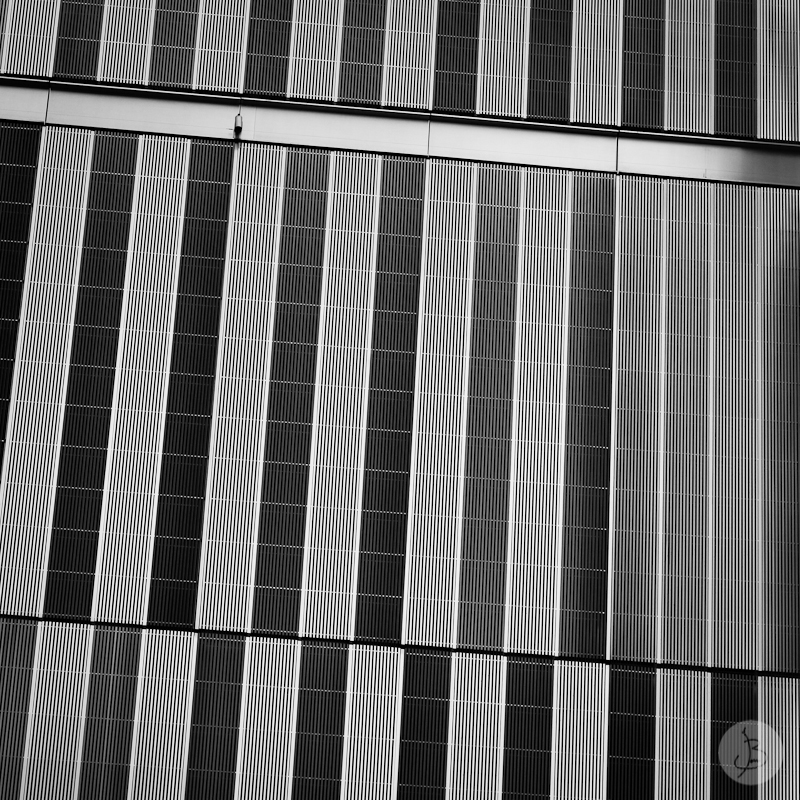 For your information, the first 10 stories of this building house a power substation which provides power to much Lower Manhattan so it explains the louvers.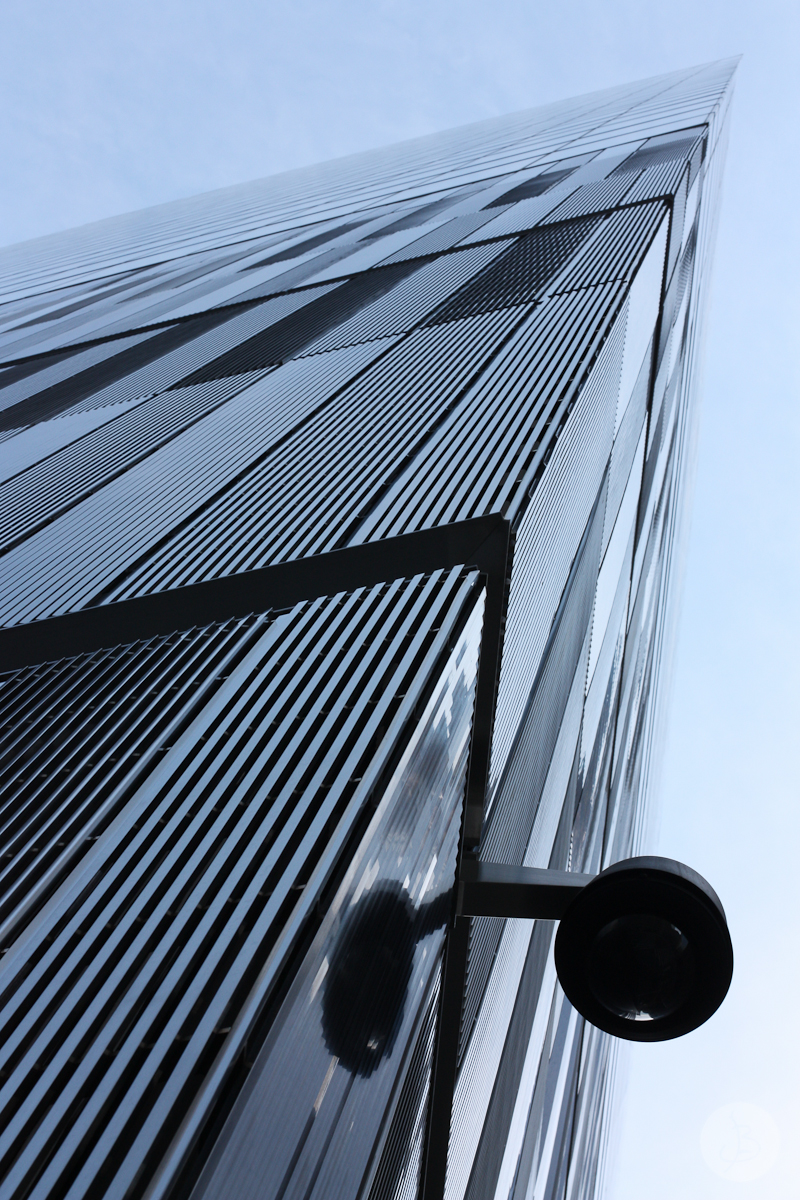 Let's back to the World Financial Center buildings and specifically with the Four World Financial Center 1984's facade.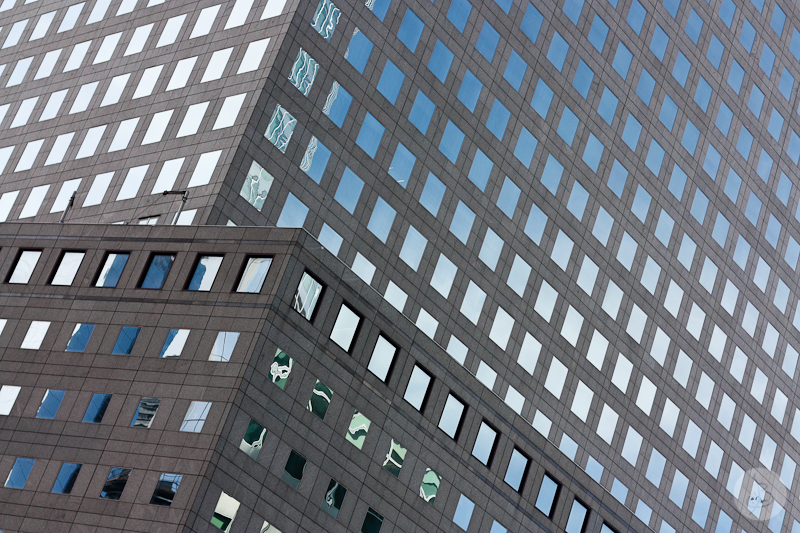 I could have never taken the following one but here's the story: I was walking very fast to meet my friend though I was shooting around when I was walking by World Financial Center Plaza and saw this incredible light.
The blue sky was reflecting into all the windows of the Four World Financial Center building, I had to grab this picture!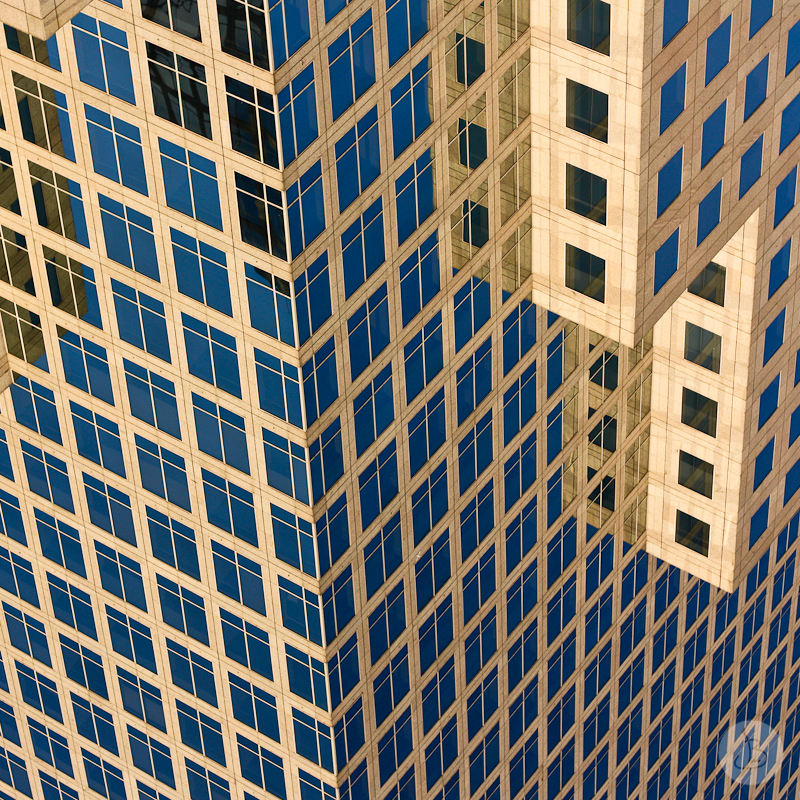 All the very new buildings around provide alternate of glass, red brick, hanging glass porches, etc.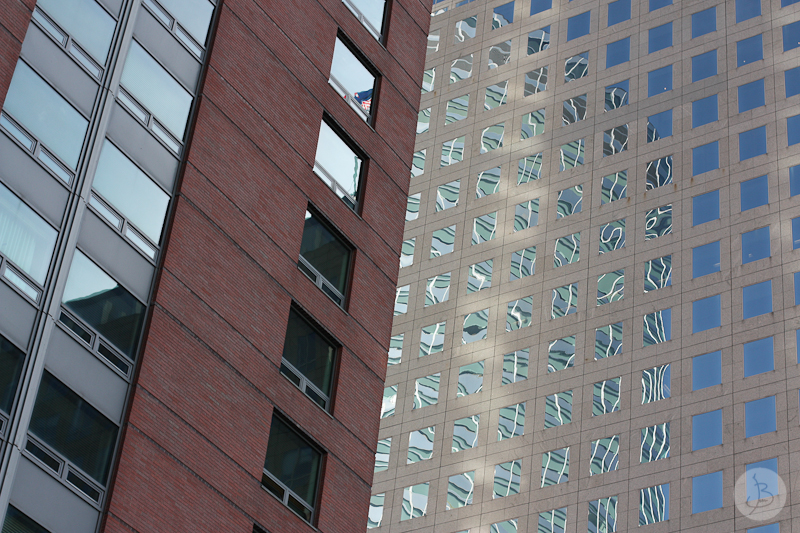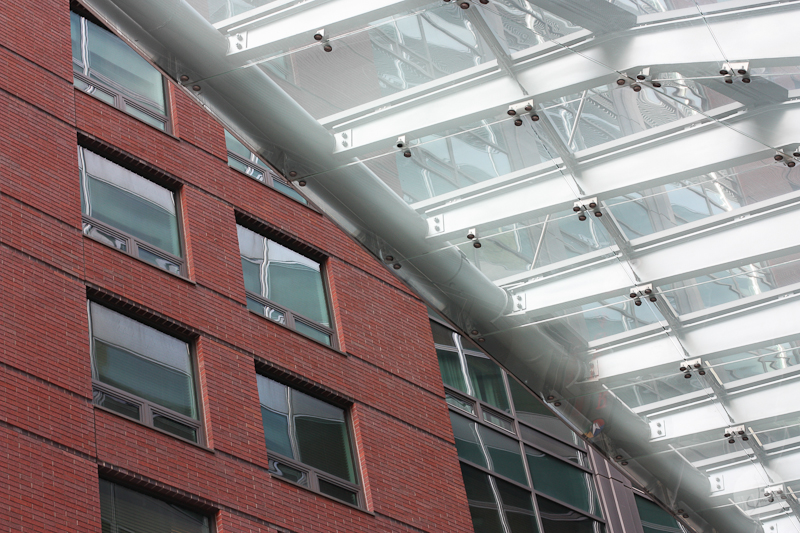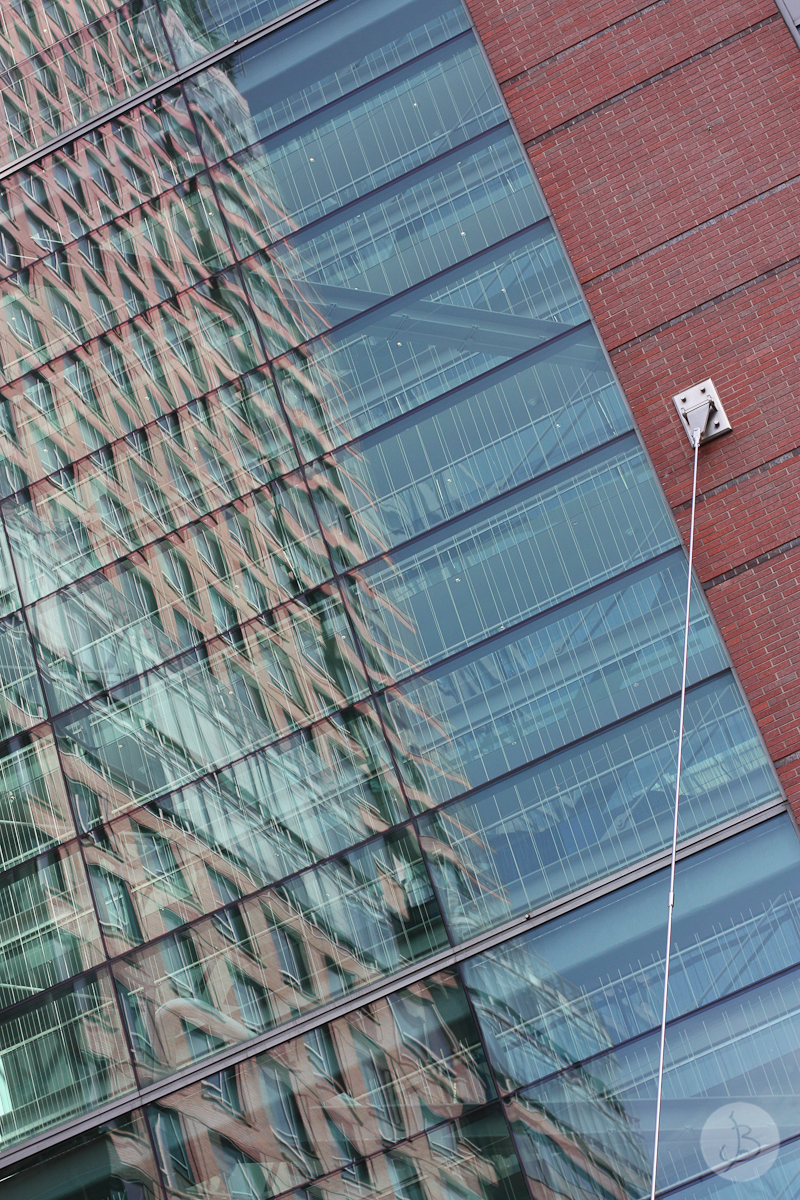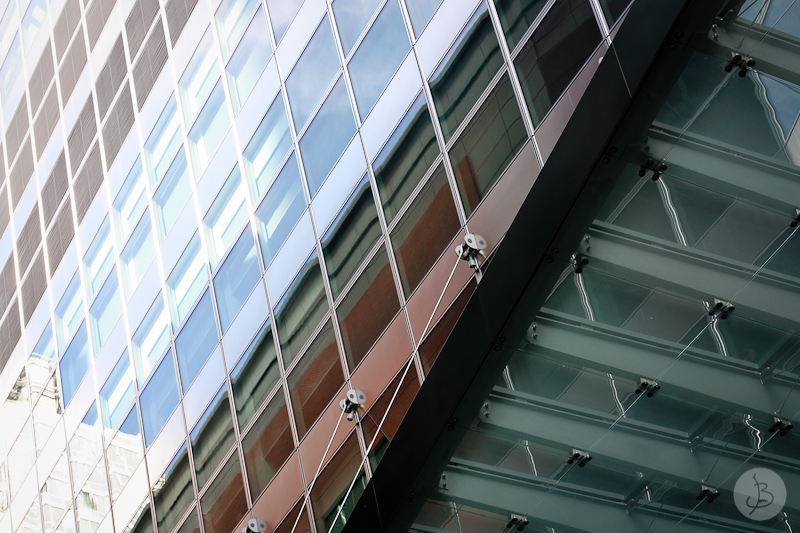 From the High Line, there are also a bunch of extraordinary reflection possibilities when you meet the right light.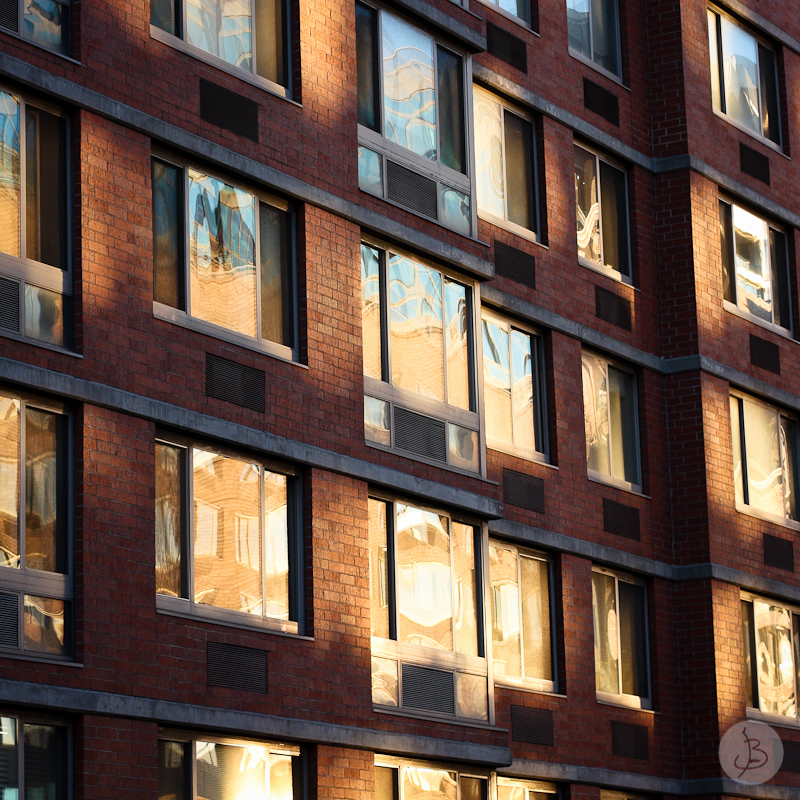 Or simply by playing with angle and geometry...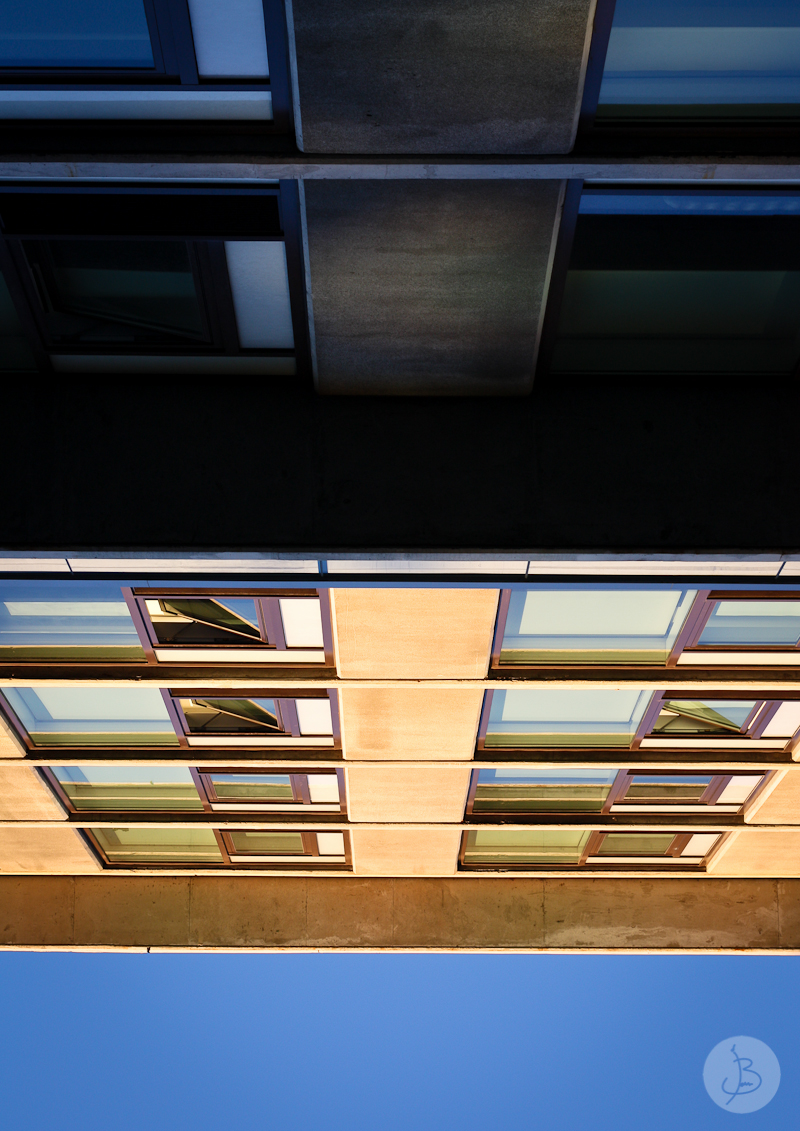 The variation of the building types is fascinating, this is The Desmond Tutu Conference Center building from the High Line: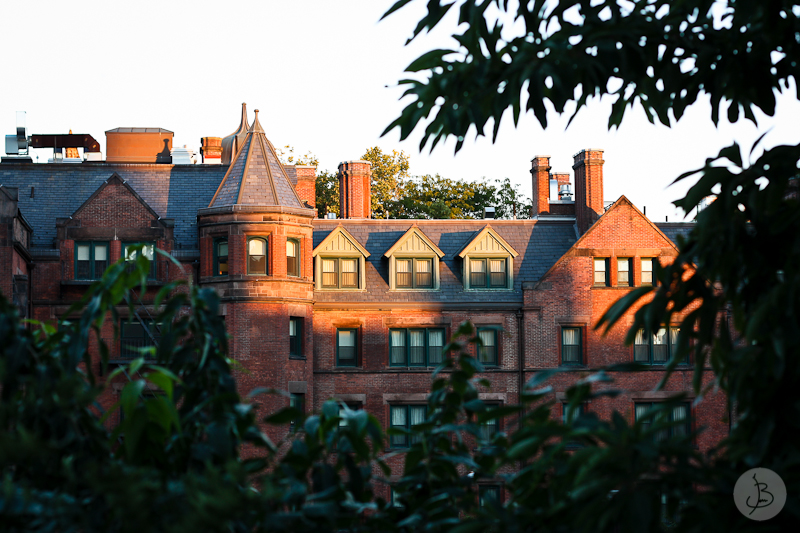 And finally, to close this part and this article, I will finish with this no-good-quality shot I have taken from the Roosevelt Island Tram while heading to the Roosevelt Island.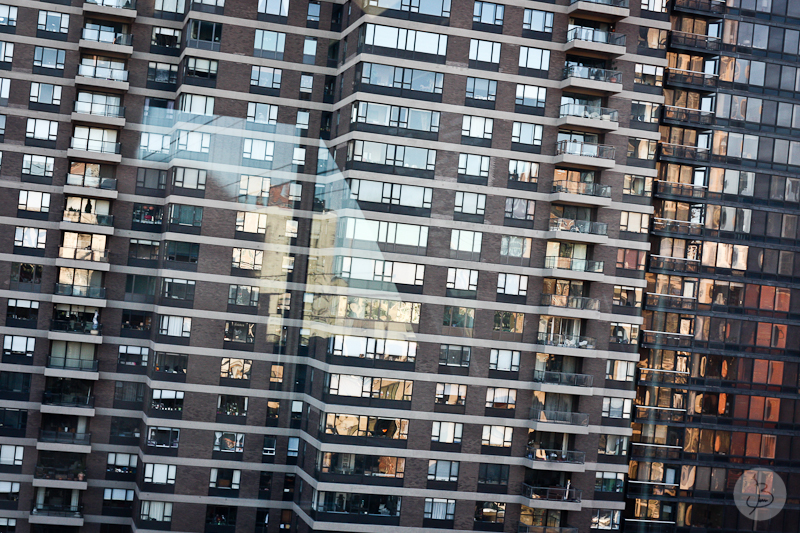 New York is a perfect city for architecture lovers, high contrast patterns and colors are everywhere. With a good eye and light, the rendering could be truly stunning!
Updated on September 15th, 2012 | Top