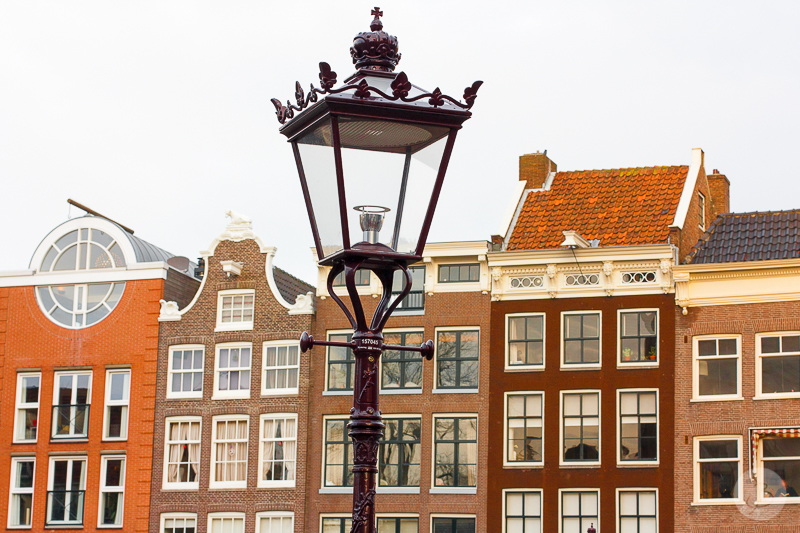 Early 2014, I spent 3 beautiful days in the city of Amsterdam, in Netherlands.
Only about three hours drive from home, I had to pack and go there to see how it's made!
And I can tell you, it's made of...
Quick access
Bikes, bikes & bikes #
I know it's very very cliché but Amsterdam is REALLY the city where there are a lot of bikes.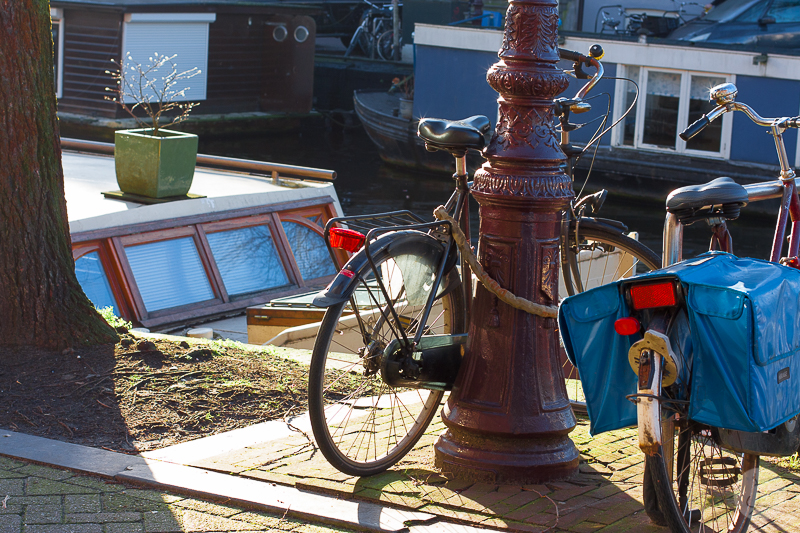 I really love this one, the light sublimates the bike outlines: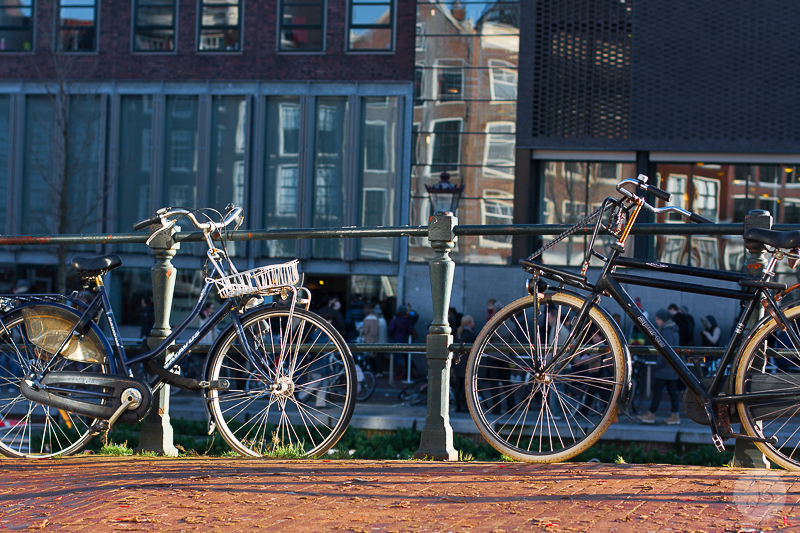 You could see the Anne Frank House in the background: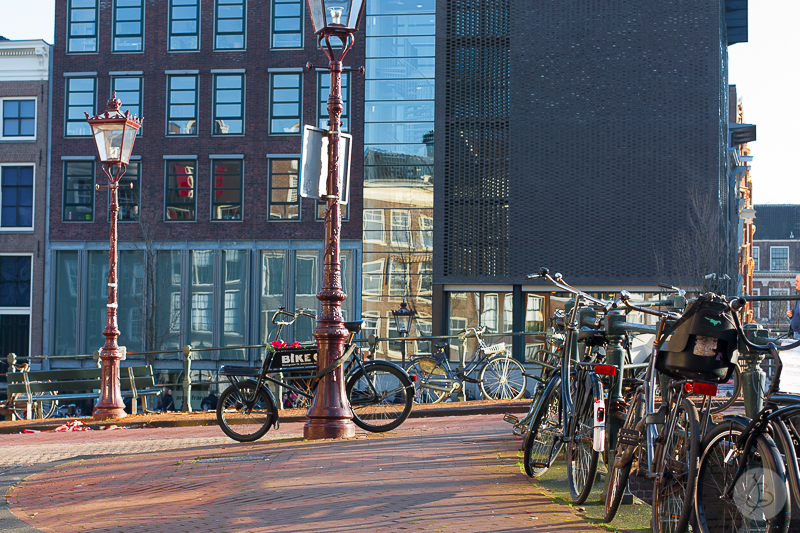 Seriously, there are stacks of bikes!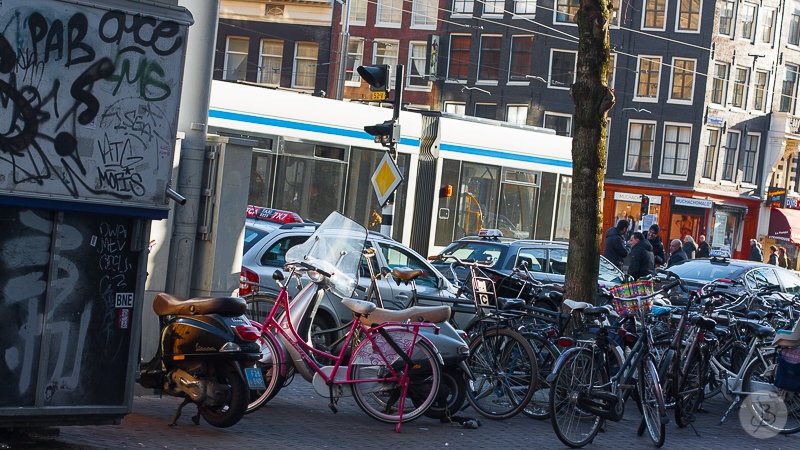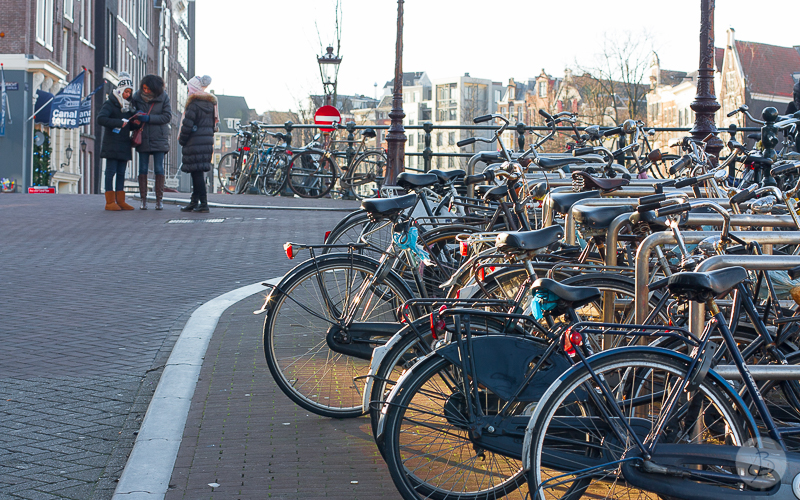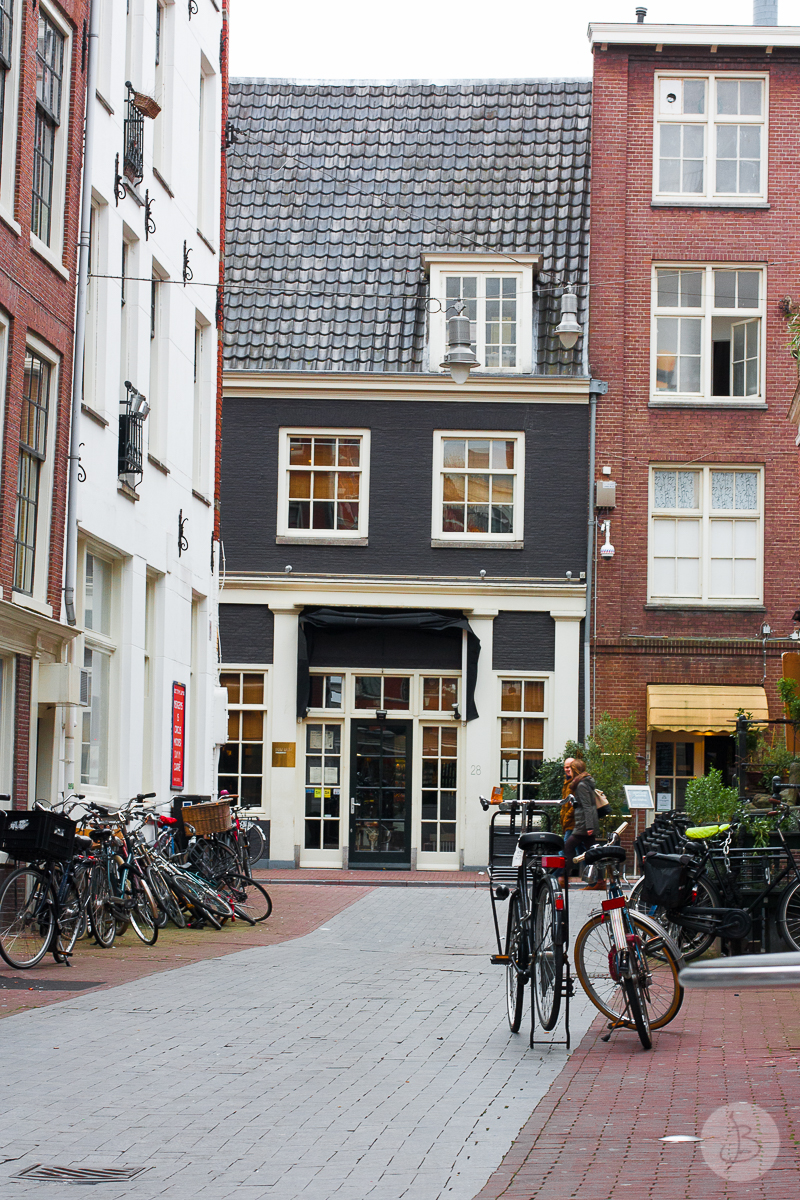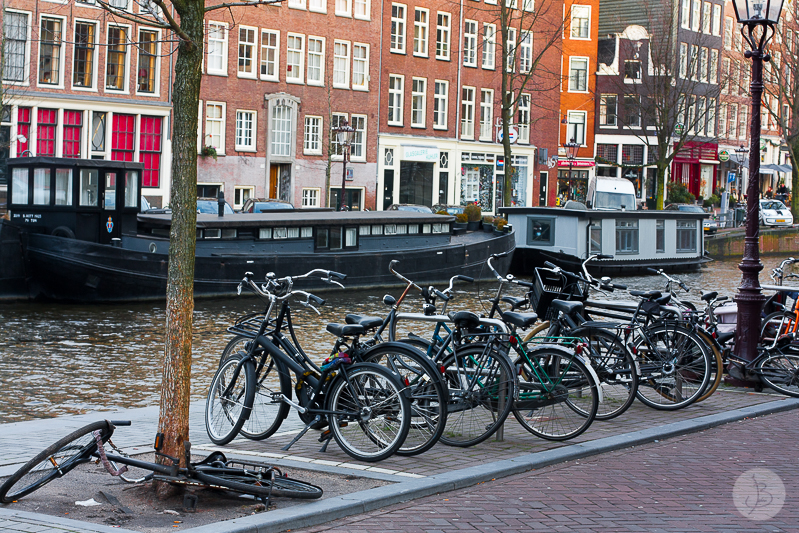 Don't be fooled, the snowed road in the background is a poster hehe!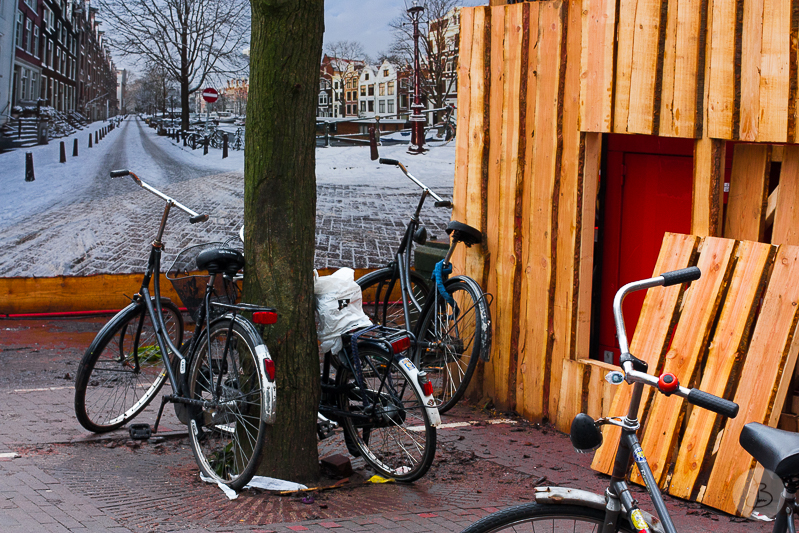 People on bikes
You bet bikes are not only standing there to tease photographer creativity, it's also a challenge to grab the Amsterdammer riding their bikes... They are everywhere!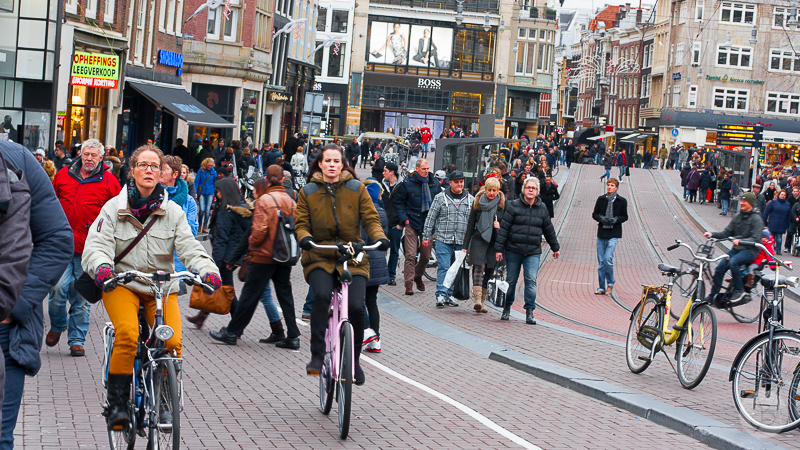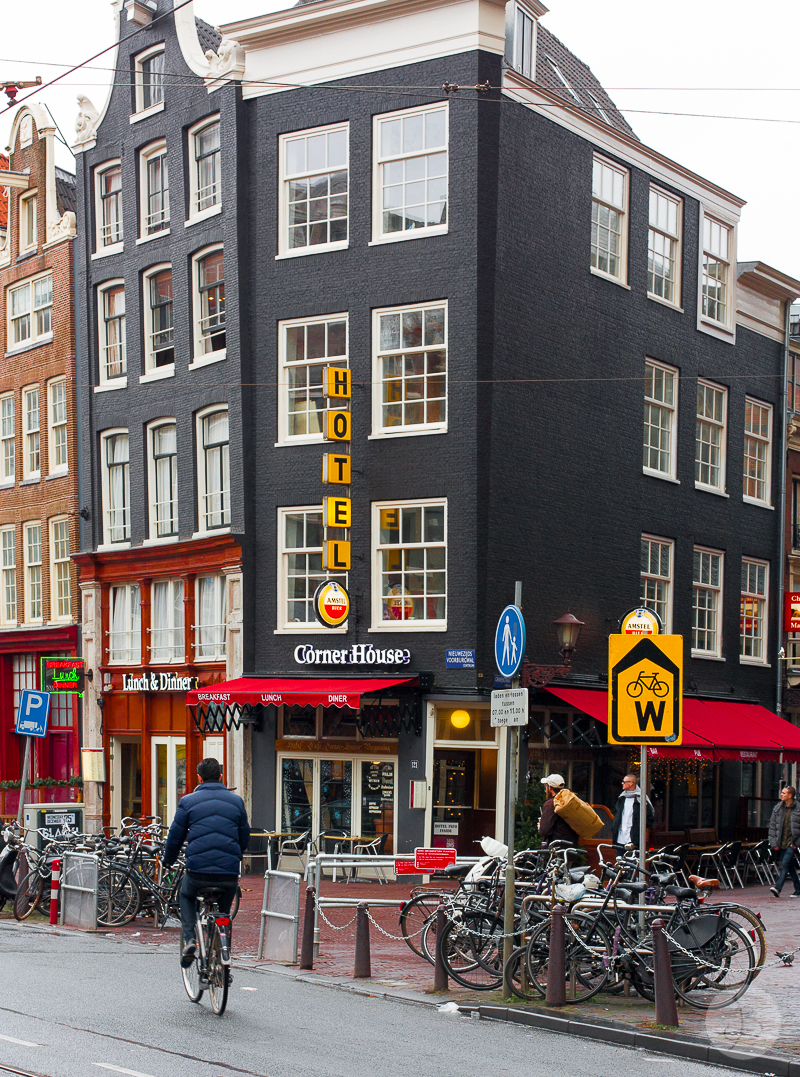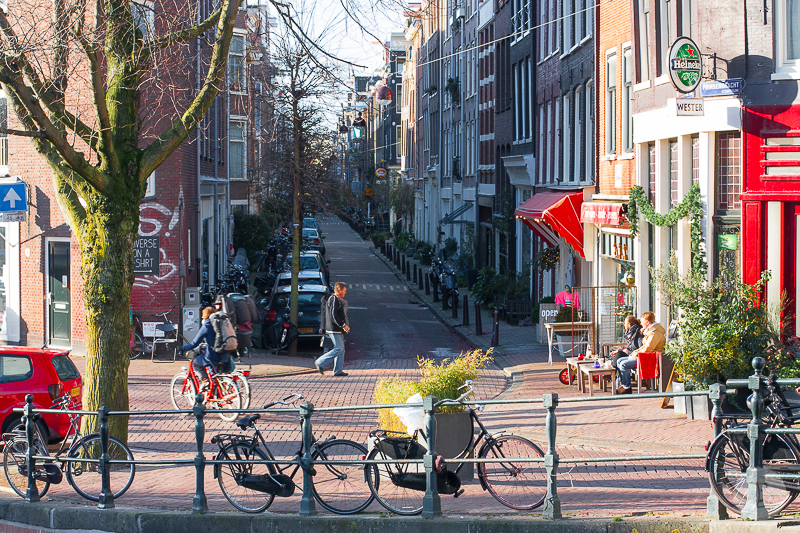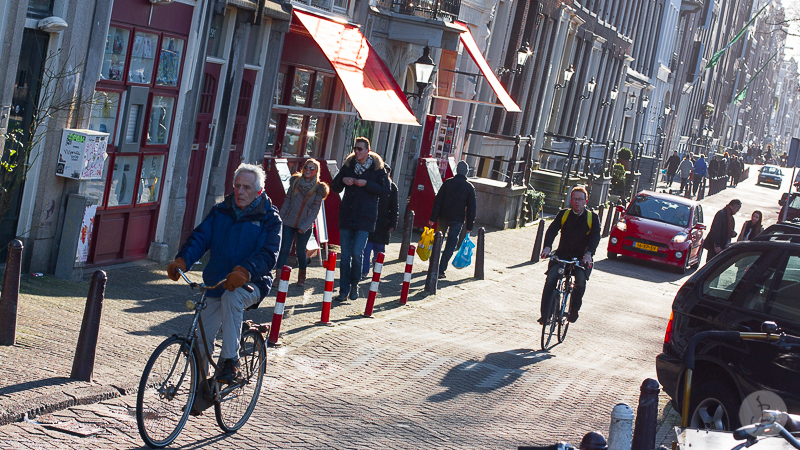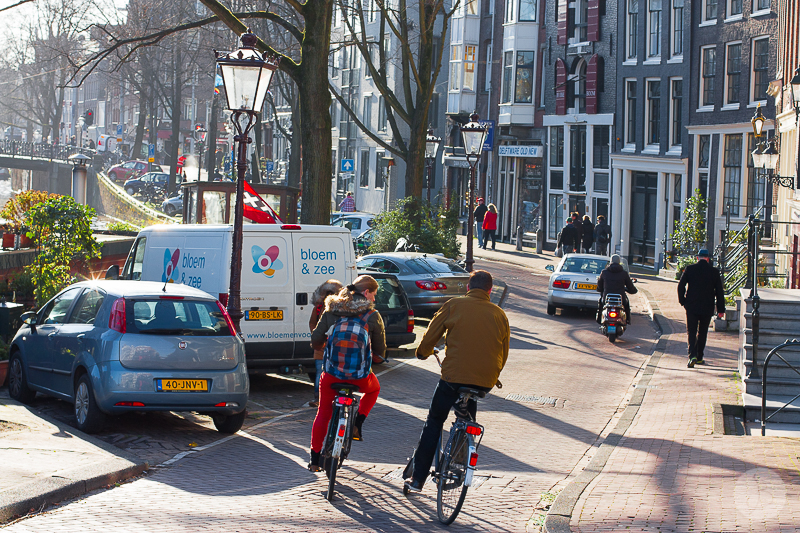 Winter light is the best! If you sit at the right place, at the right time and with the right angle, you can play a lot with the sunlight/backlight: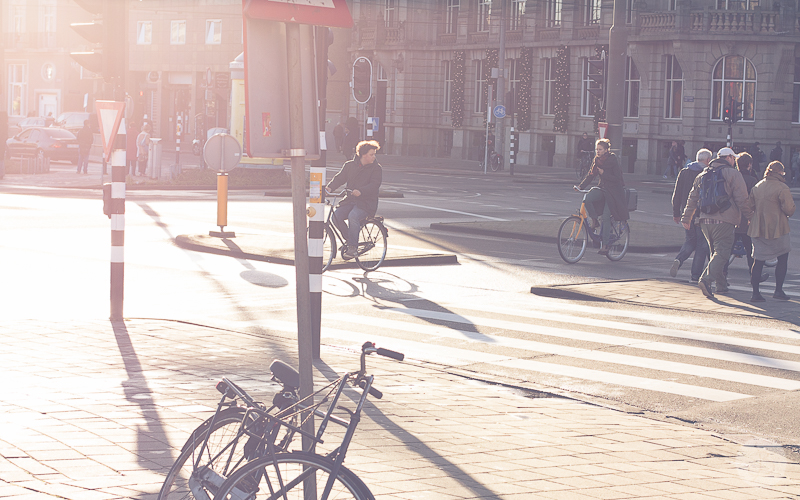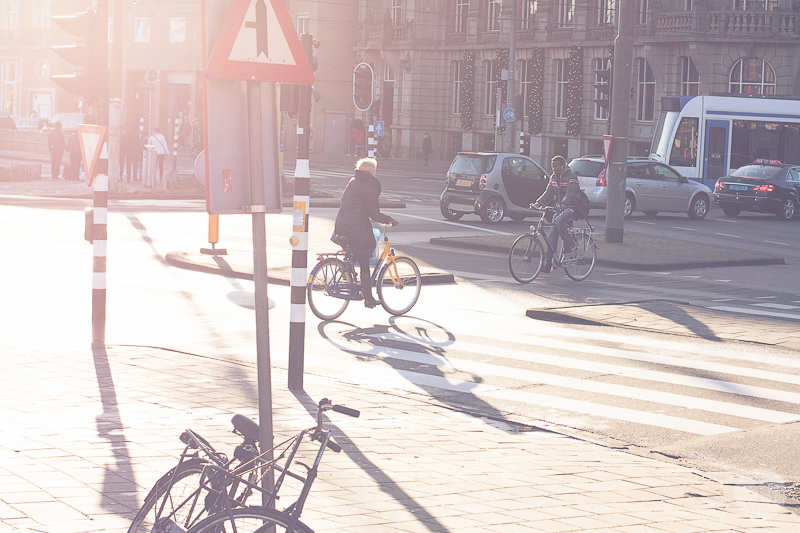 Remote secret places
The last day, the weather was so bright that I enjoyed myself wandering in non-touristy places to see what could I catch with my camera.
With a bit of perseverance, I could take my time to frame very random things... but bikes most of the time!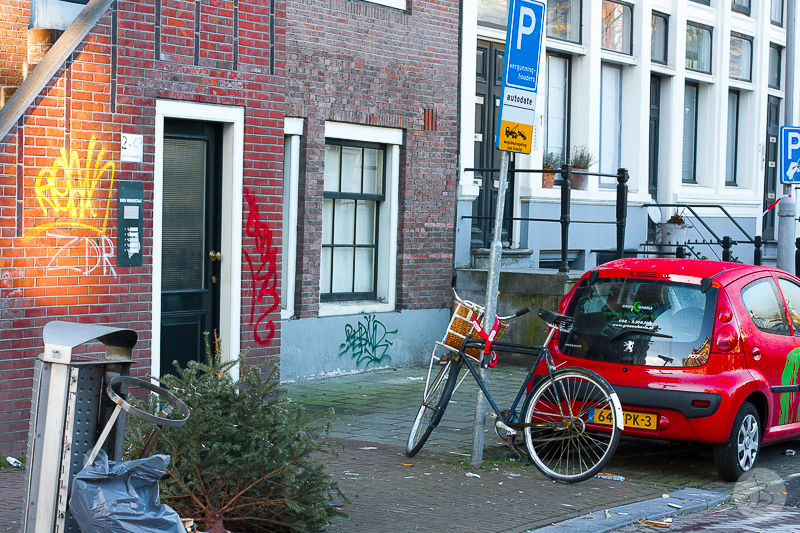 When you walk around, not just only watch your steps but look up and check out what the heights could bring.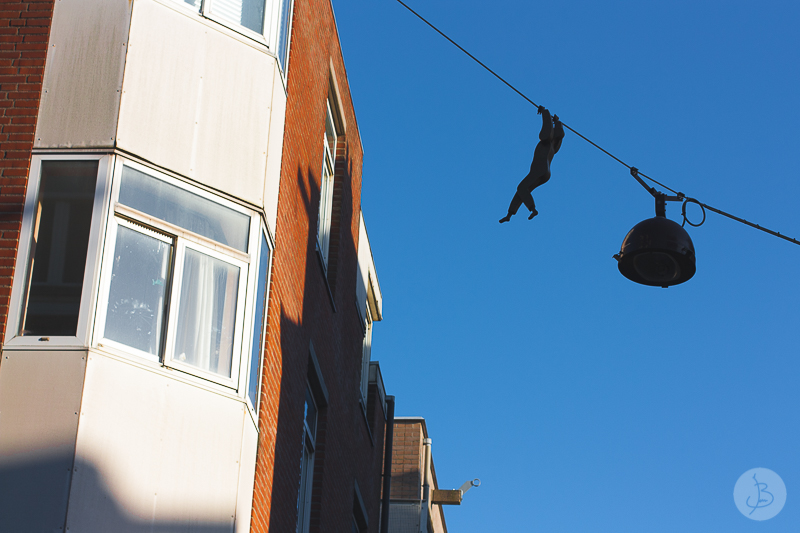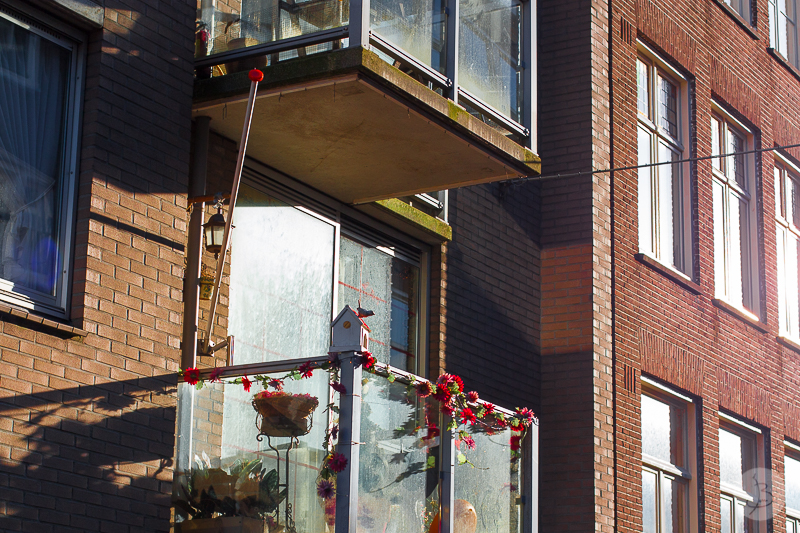 This tiny street was so cute in everything, this was a great discovery.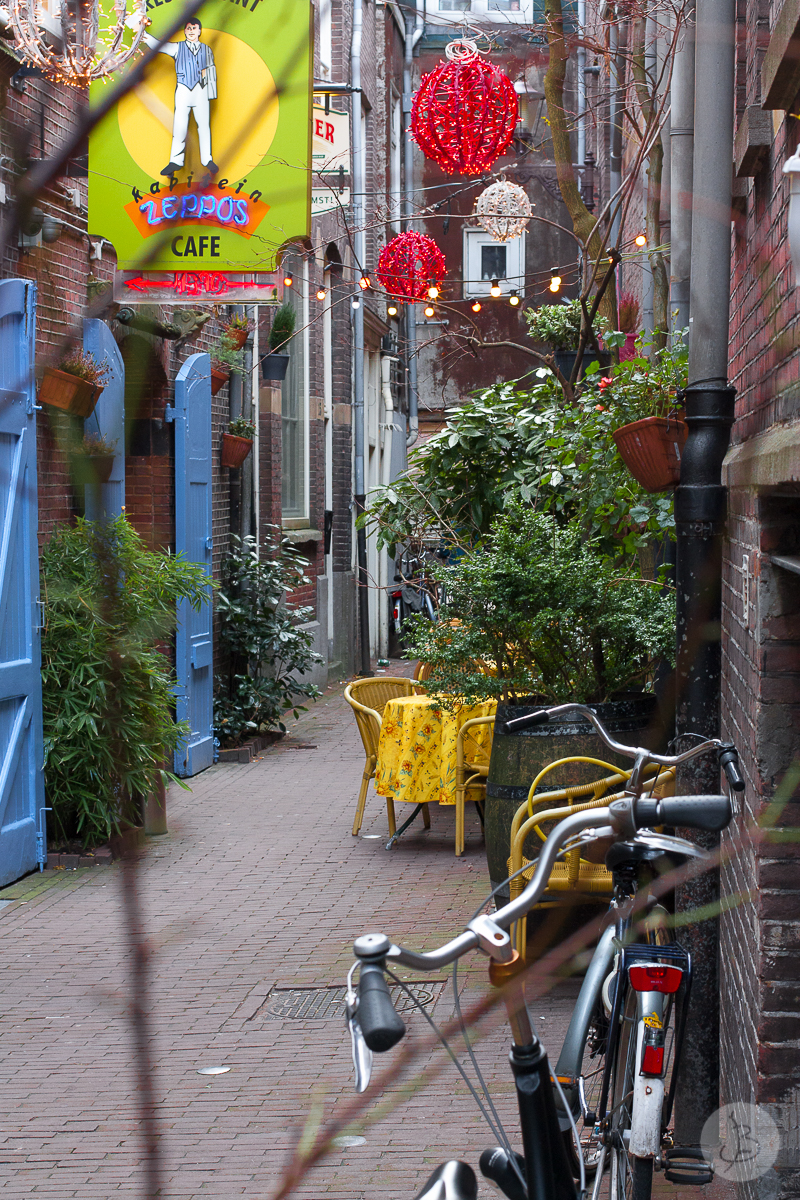 Bikes, more bikes!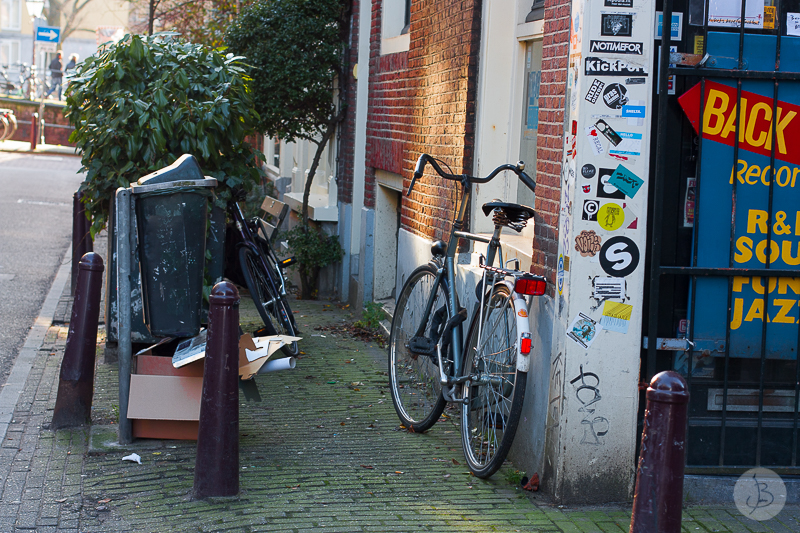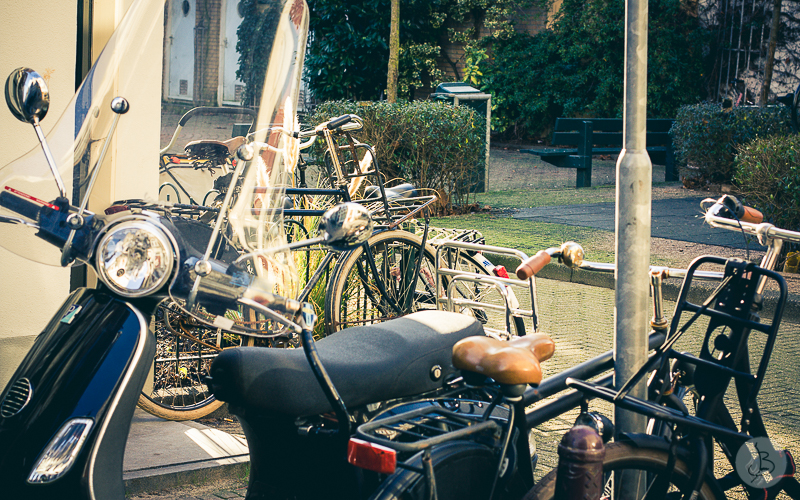 Faces of Amsterdam
No. I did not shoot people's faces. Only buildings!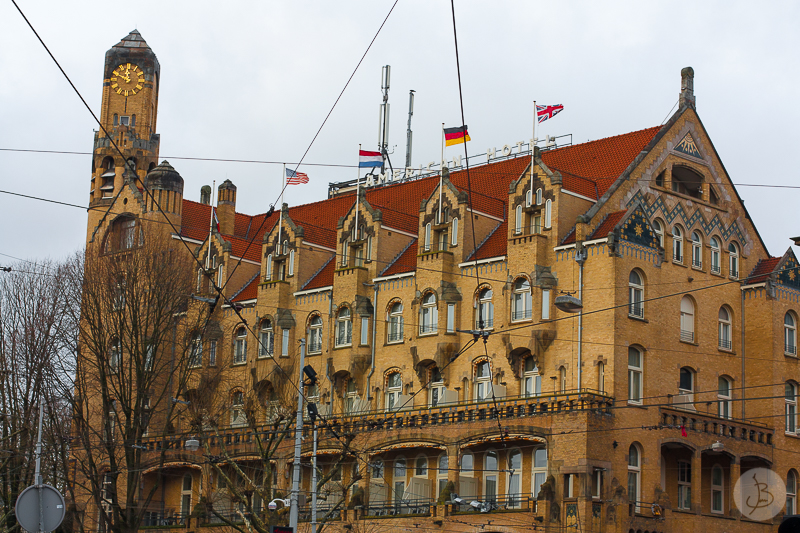 I mean, at least not real people's face.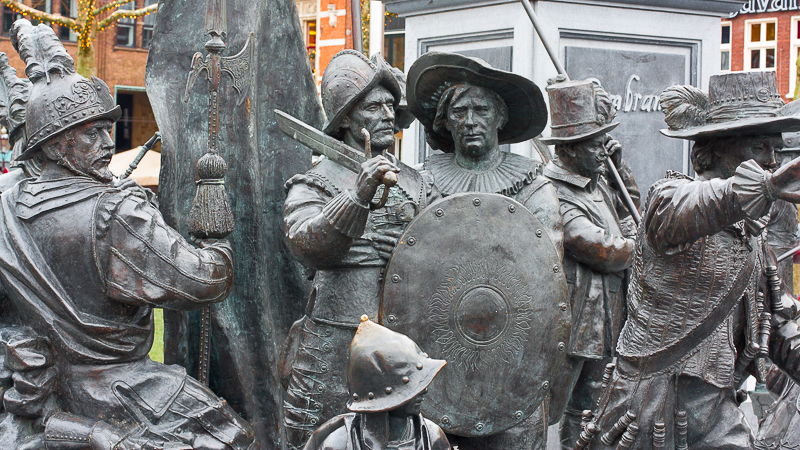 This one is incredible: red, dark grey and white. Such a contrast...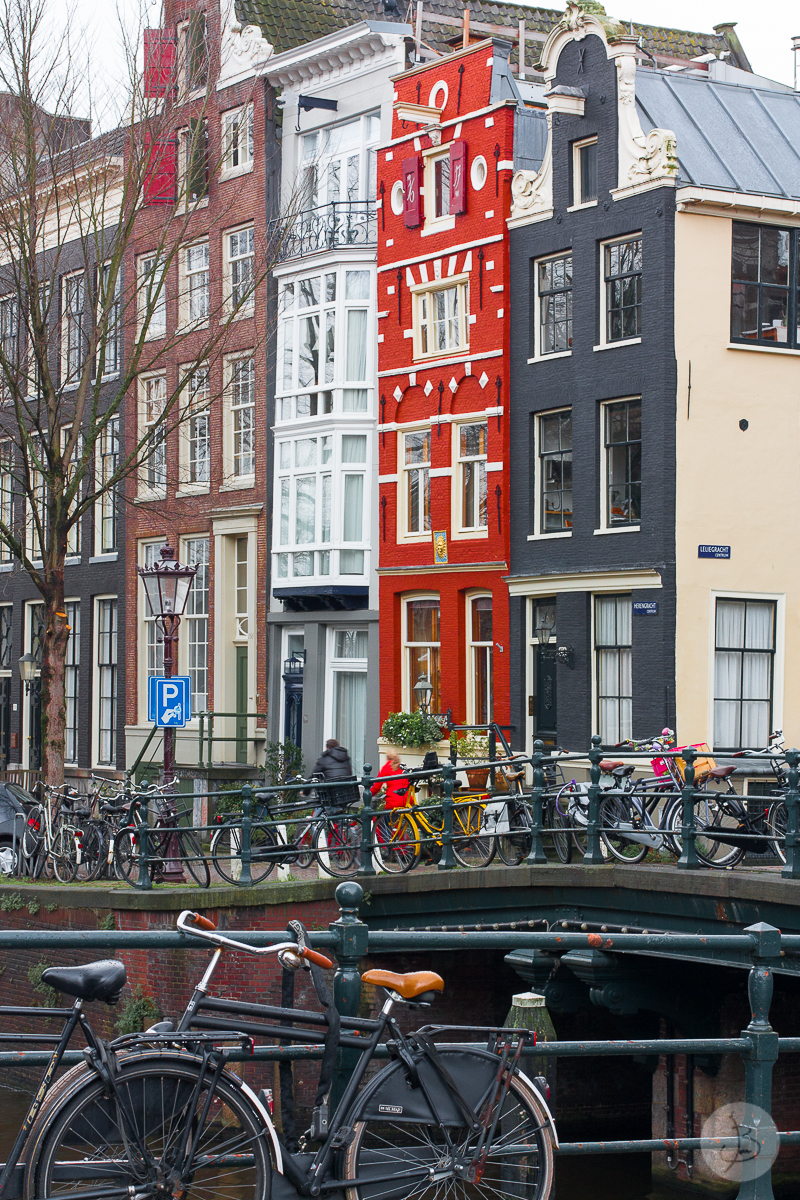 I shot this one when I got out of the Van Gogh Museum: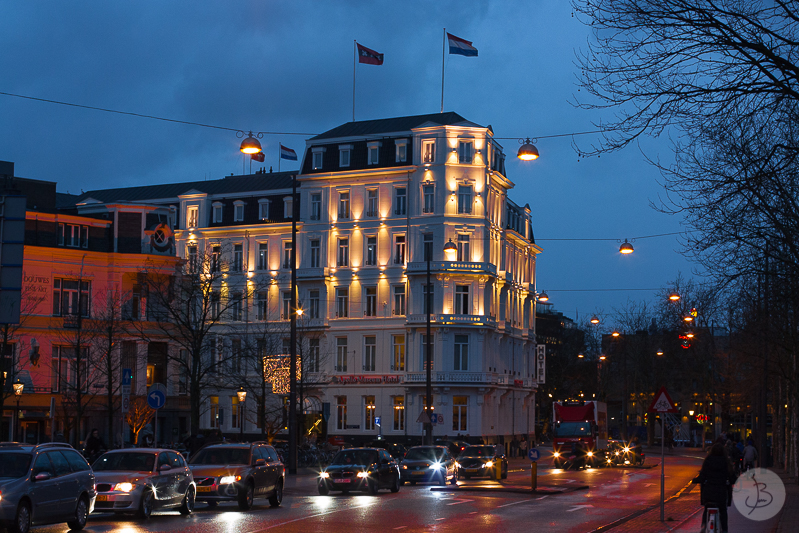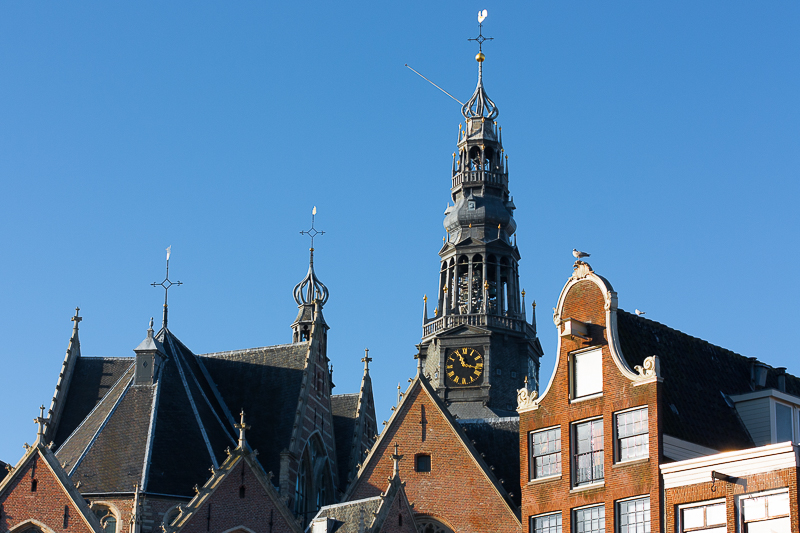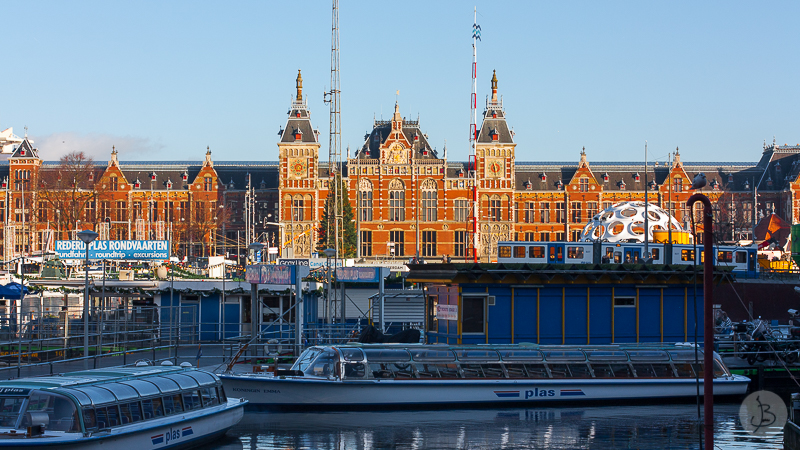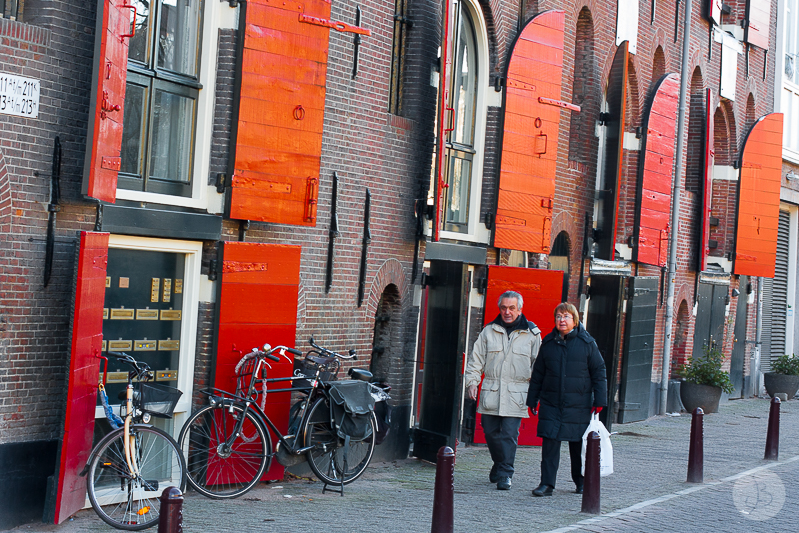 Street life
The Dutch, they are one of the most traveler population; even thought these guys weren't probably Dutch.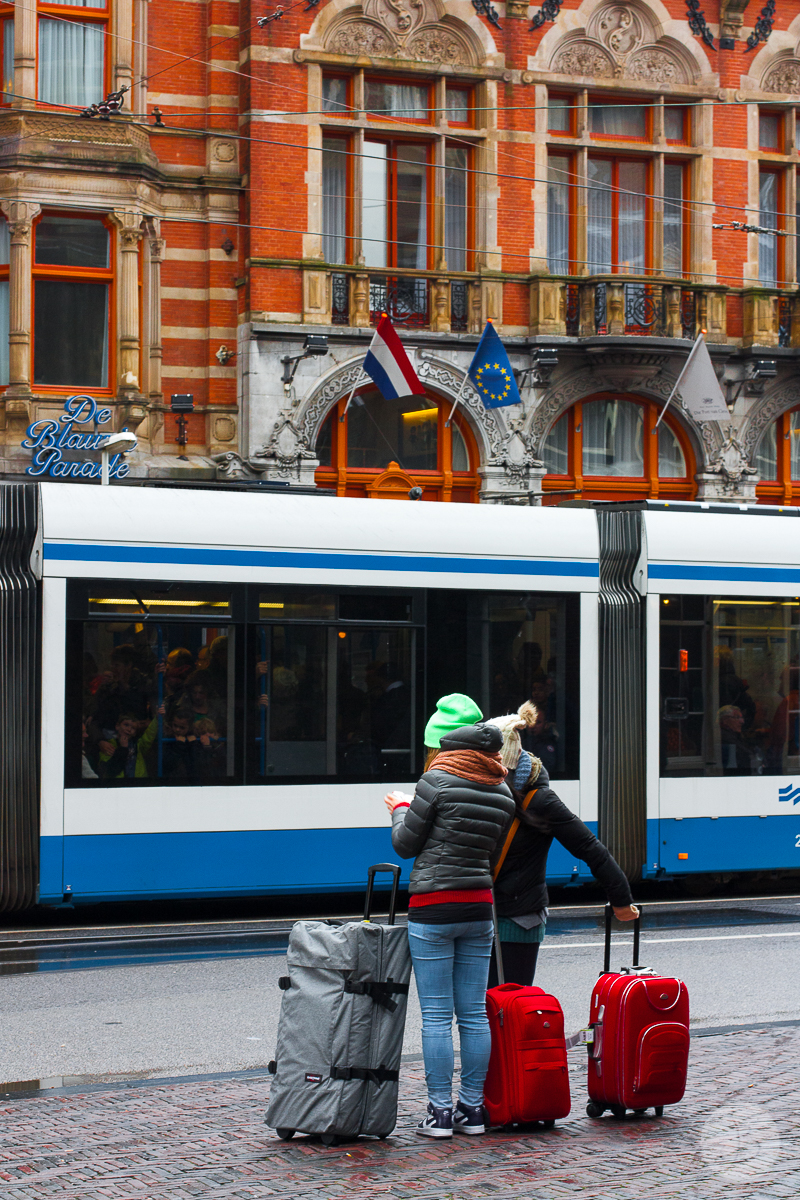 The skating rink by the Rijksmuseum: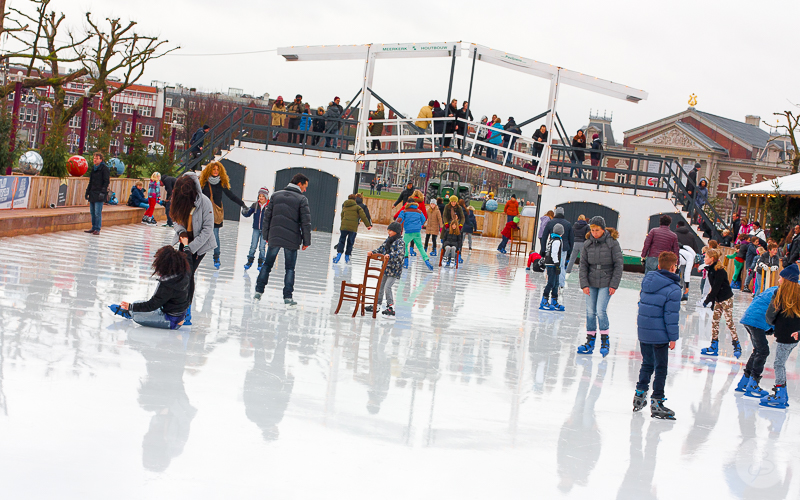 A family is enjoying a break at a cafe terrace: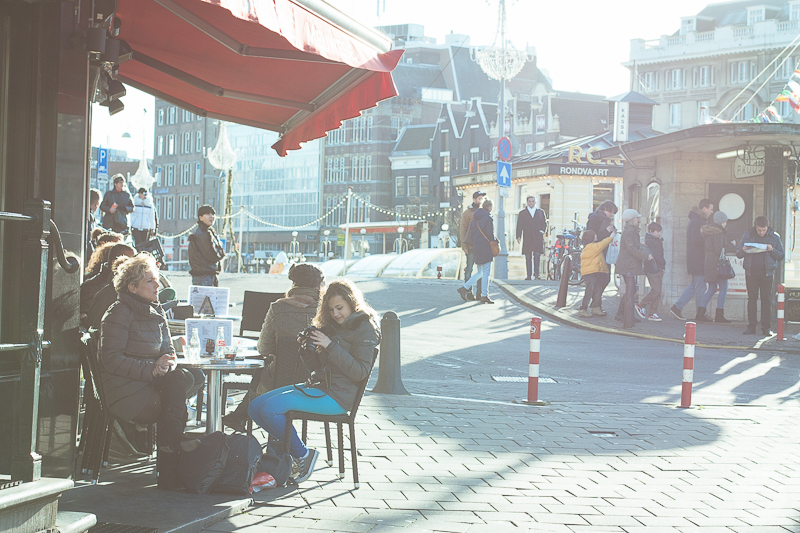 Majestic tree: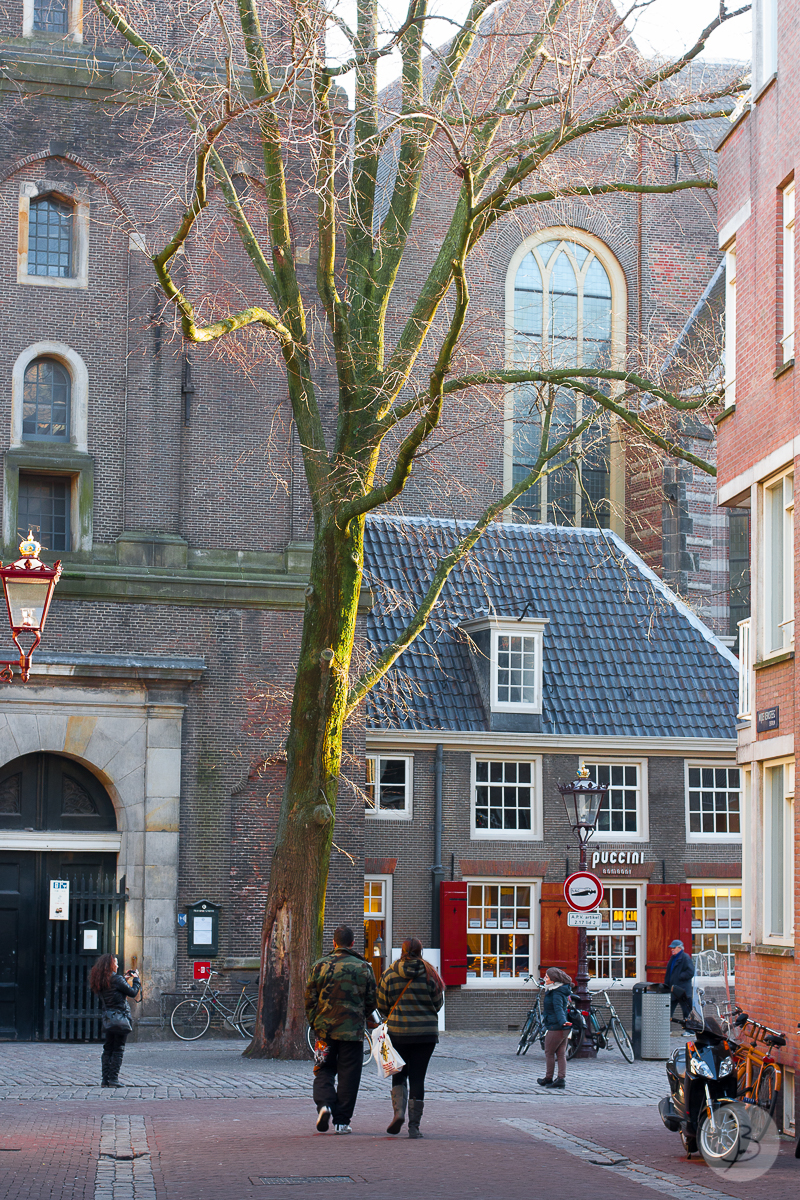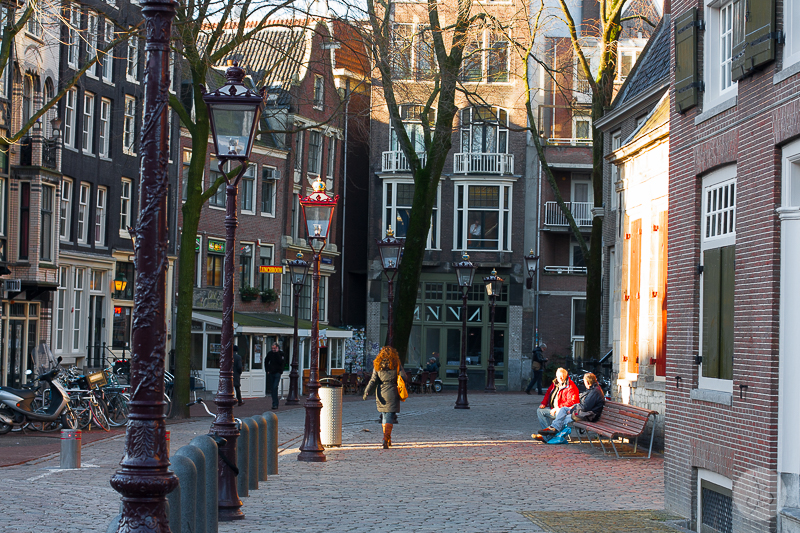 View from the Van Gogh Museum.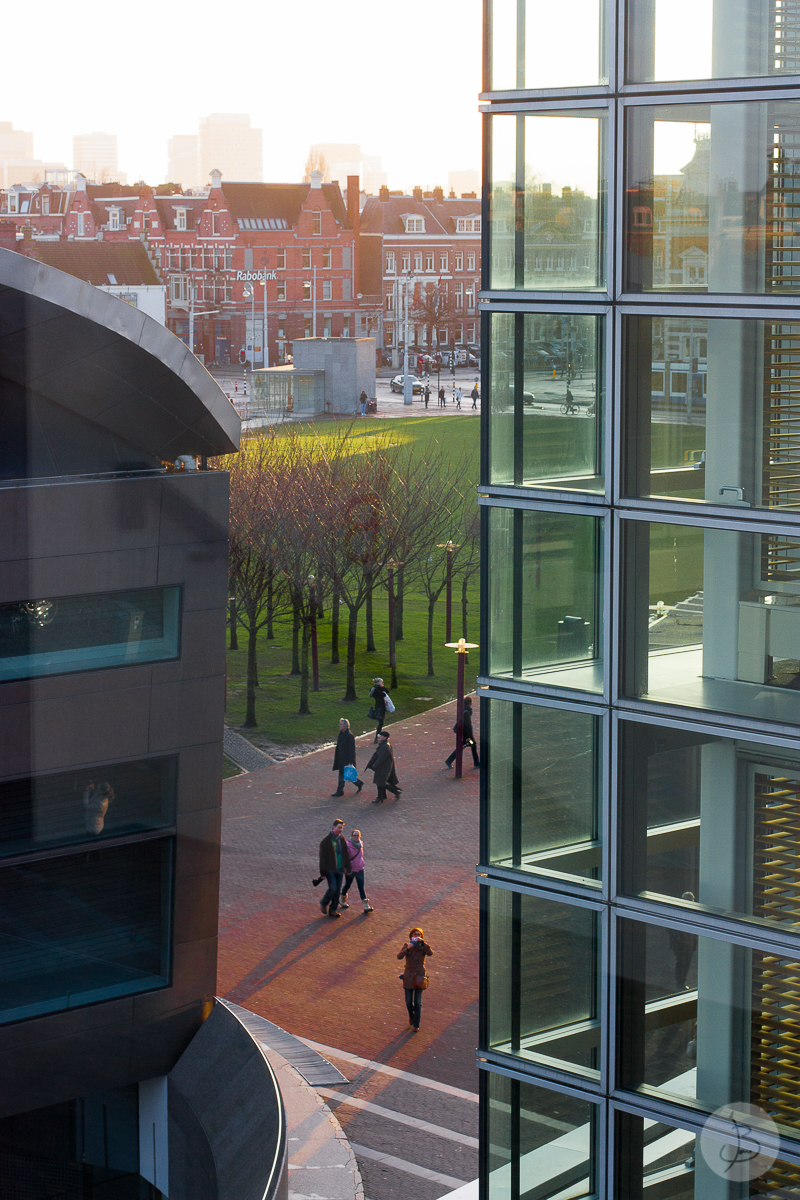 Tourists heading back to the train station.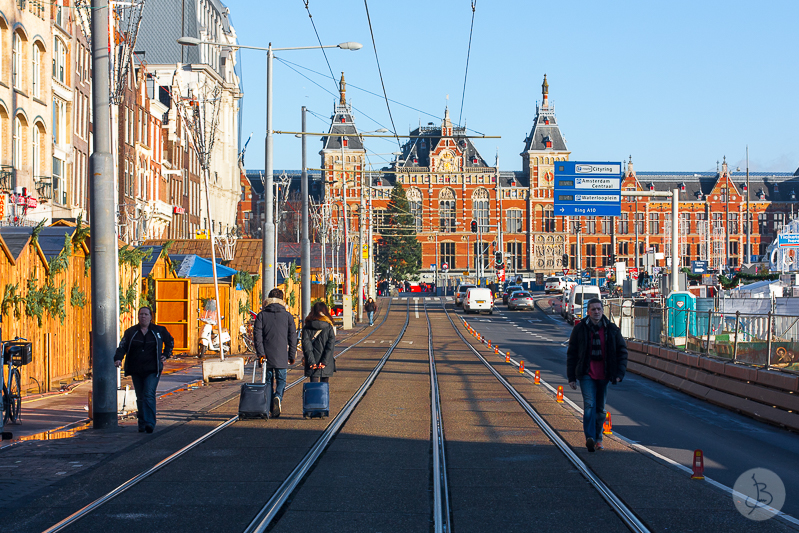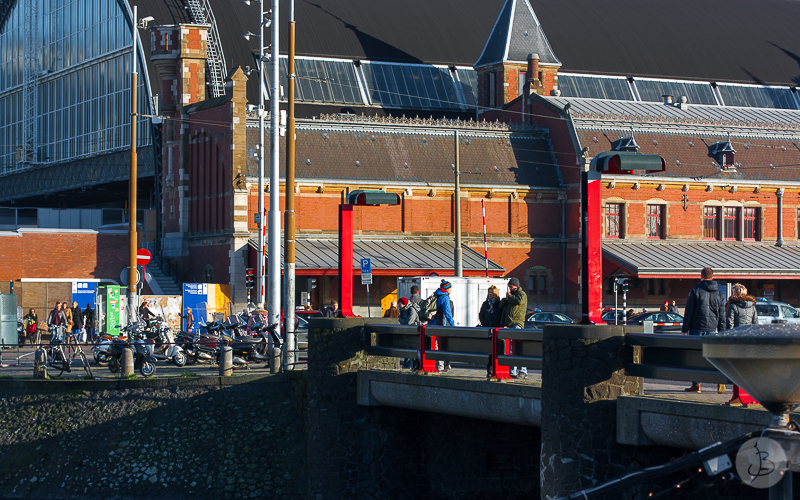 Warm winter light...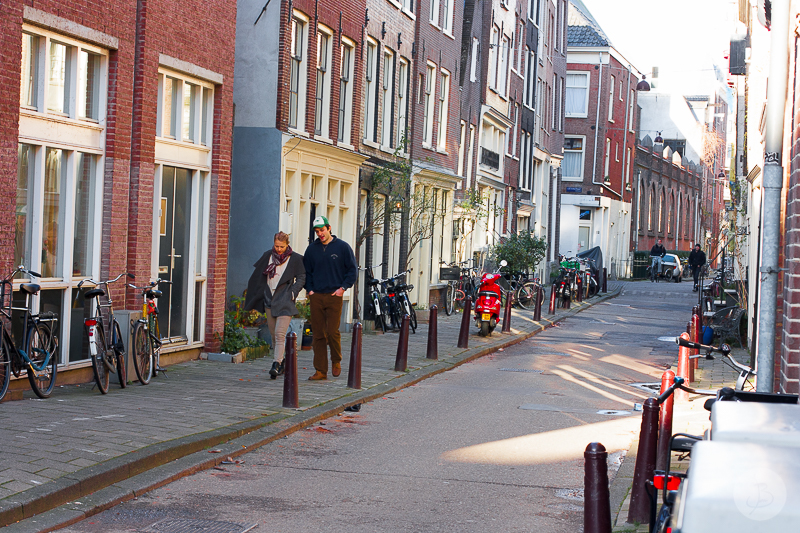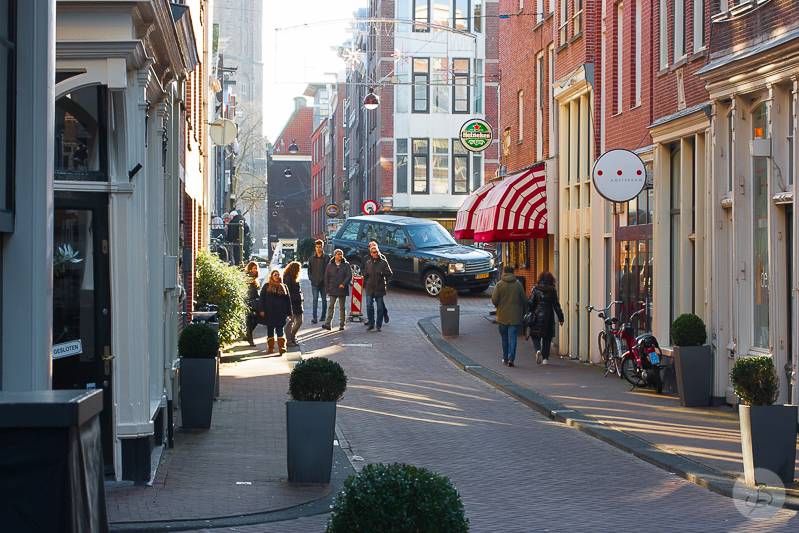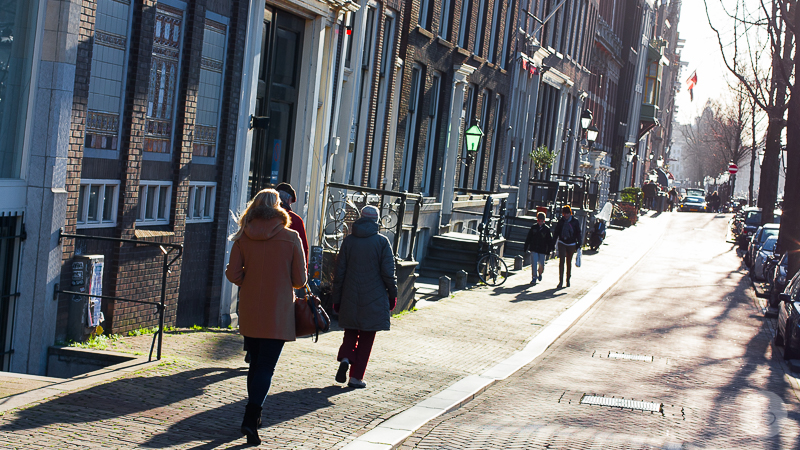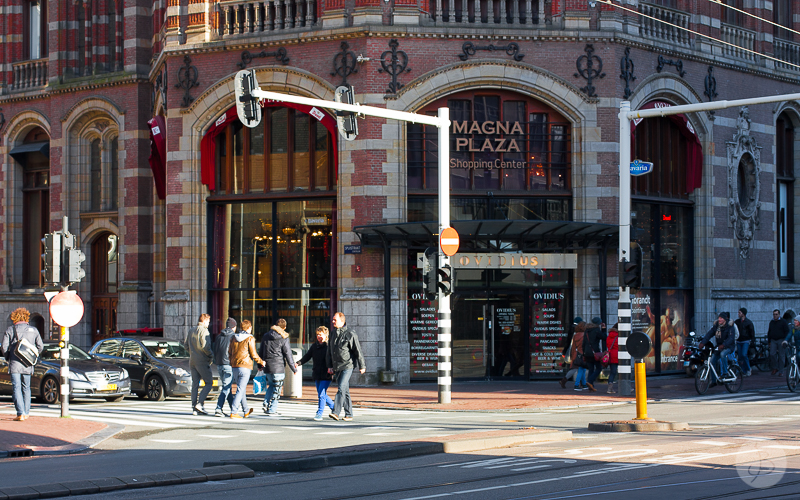 I didn't see many of them but there are also motorbike riders in Amsterdam.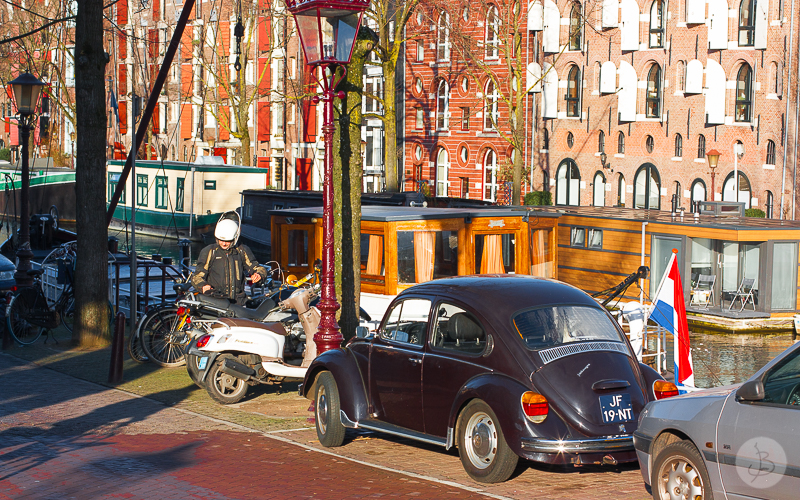 Canal banks
The canals in Amsterdam are very famous and they are one of the most featured sighseeings of the city.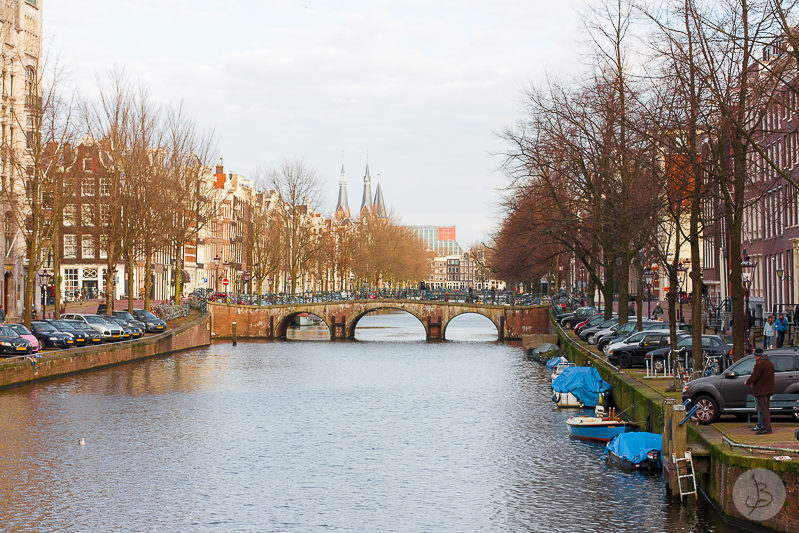 People are actually living in these boats.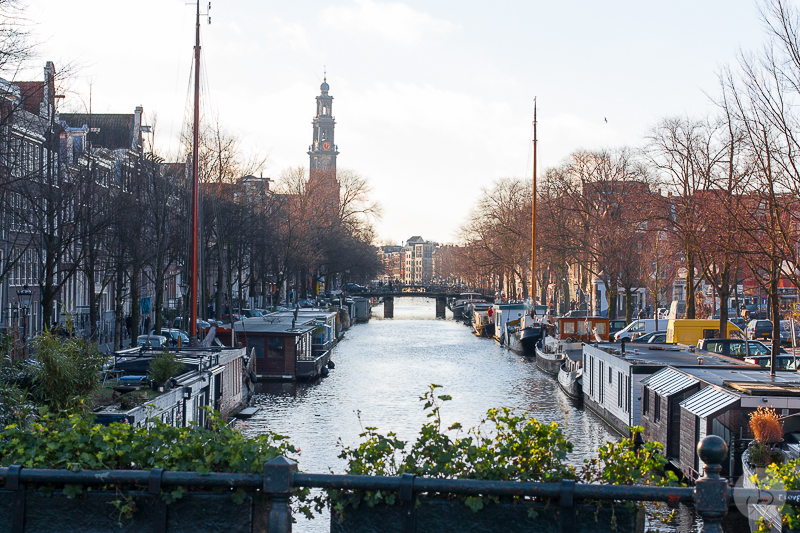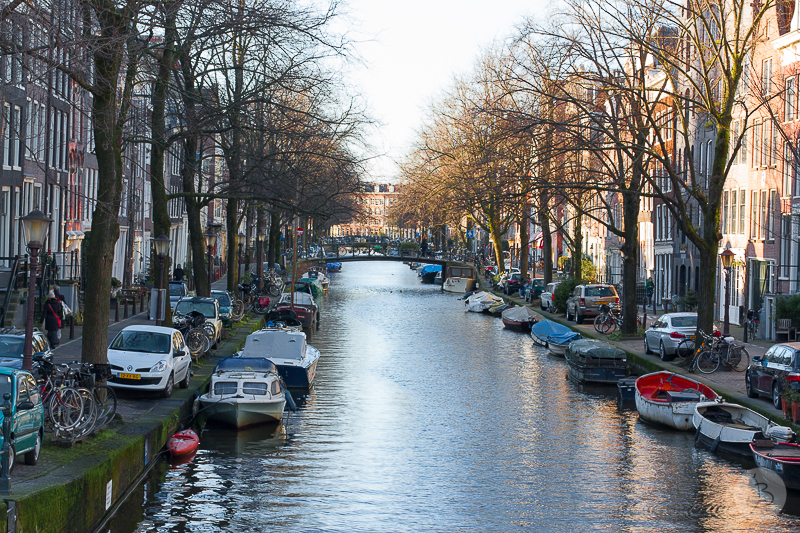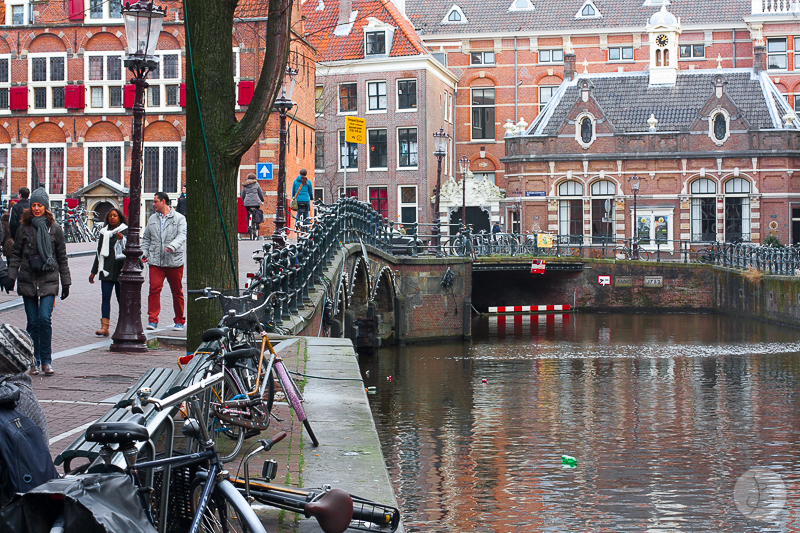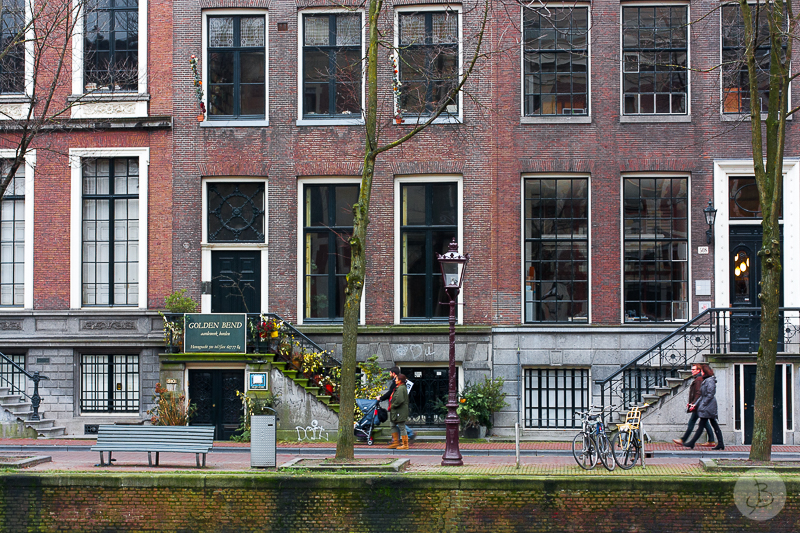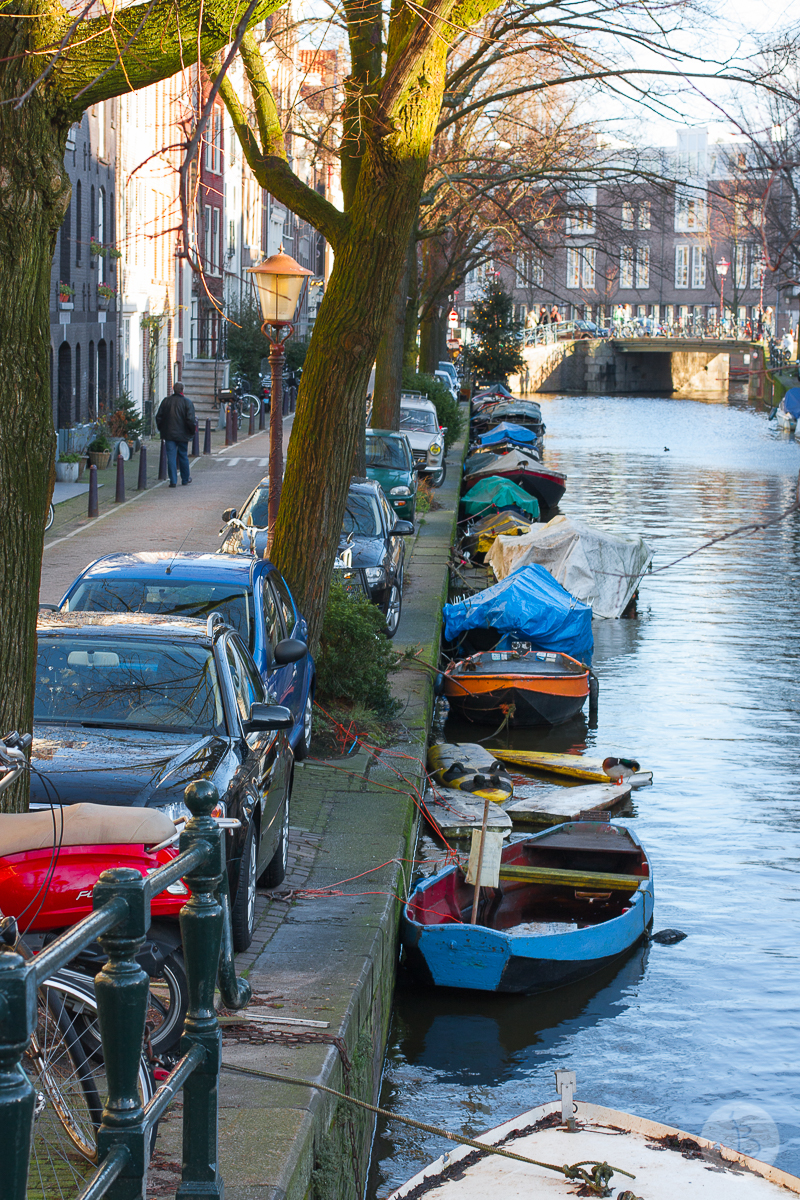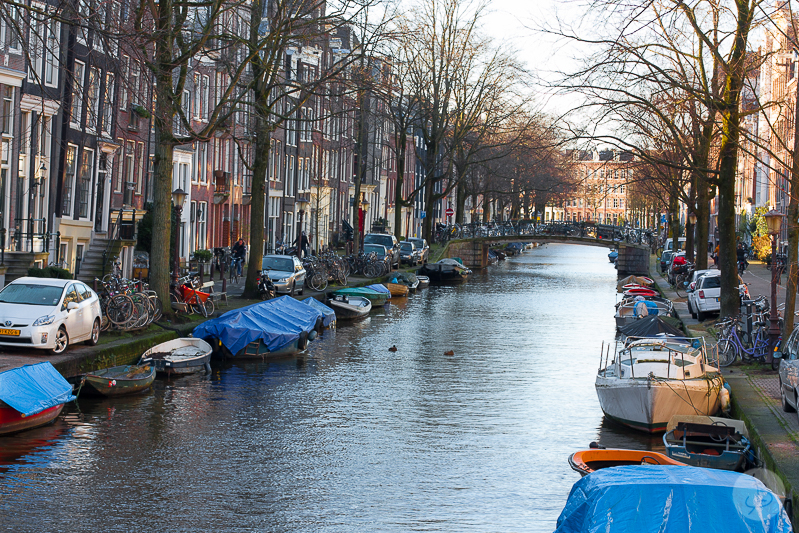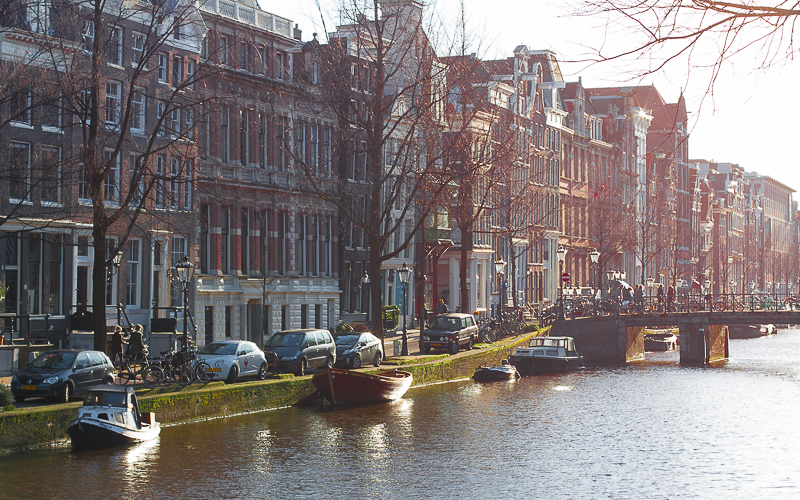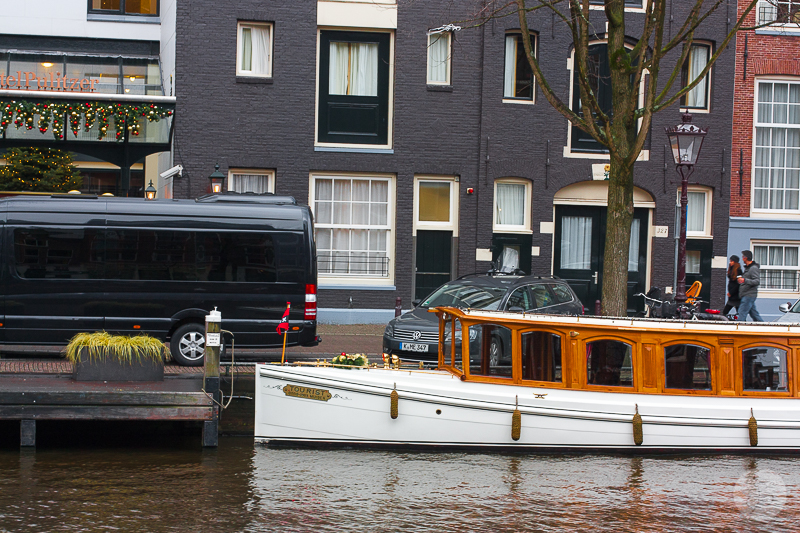 I'll finish this entry by saying that I would not want to be the owner of this scooter!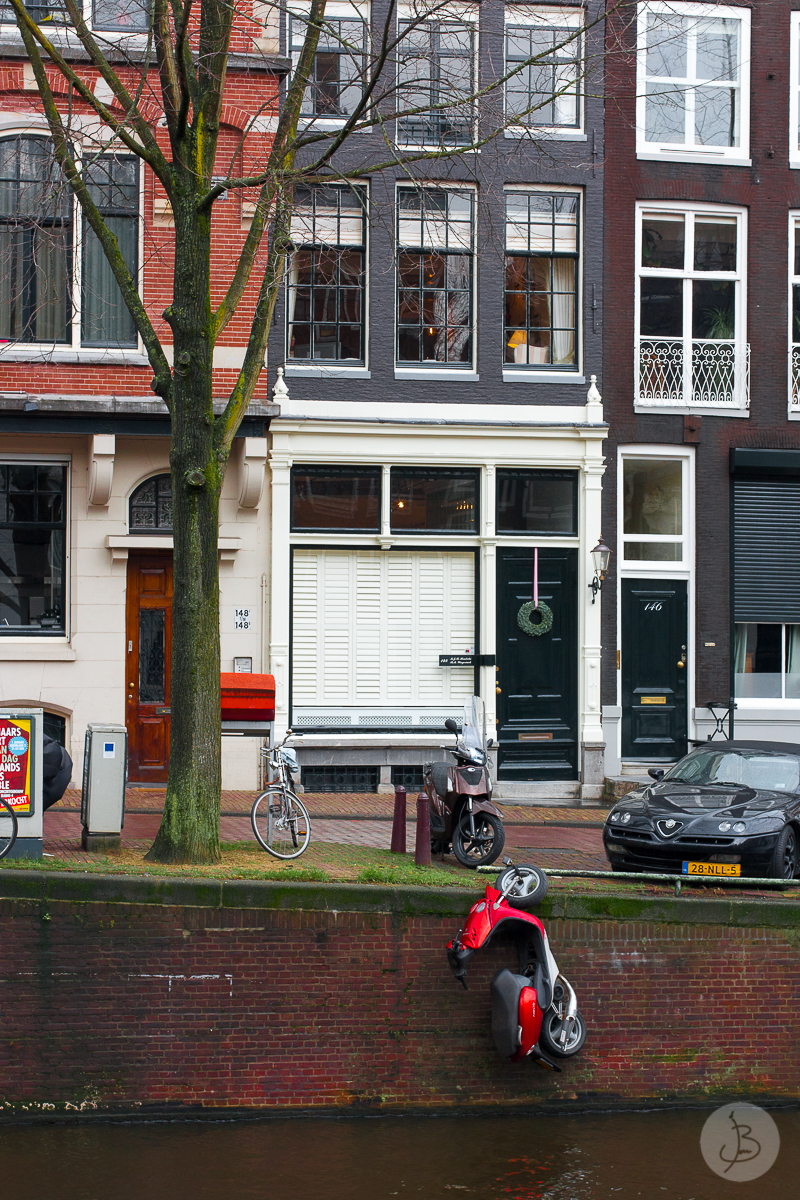 Updated on January 1st, 2016 | Top