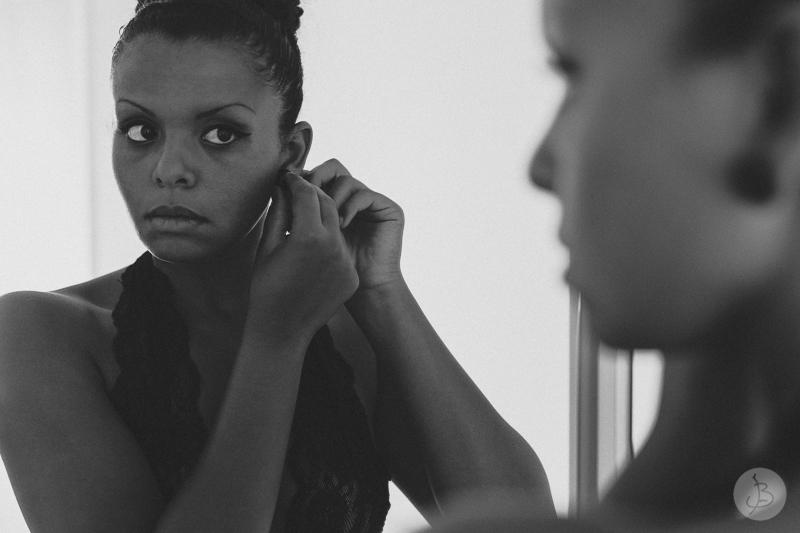 A high school friend of mine asked me to take boudoir pictures of her. I'm glad she asked to me.
To respect her wish of anonymity, I won't reveal her name. When I came back from the US, I broadcasted on Facebook if anybody wanted to pose for me, in any context. She wrote me back and explained to me her project...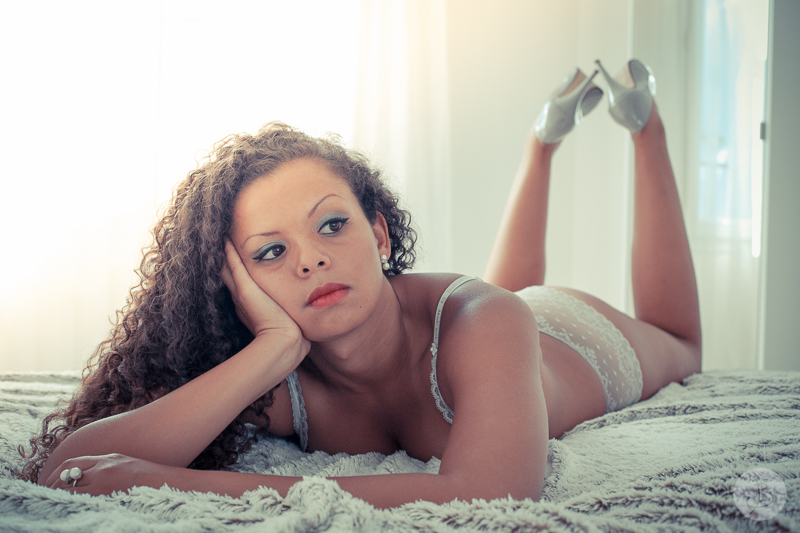 At first, I was very nervous because I never shot anybody in lingerie who is not my girlfriend but she showed up with a lot of ease and confidence and during all the shooting length.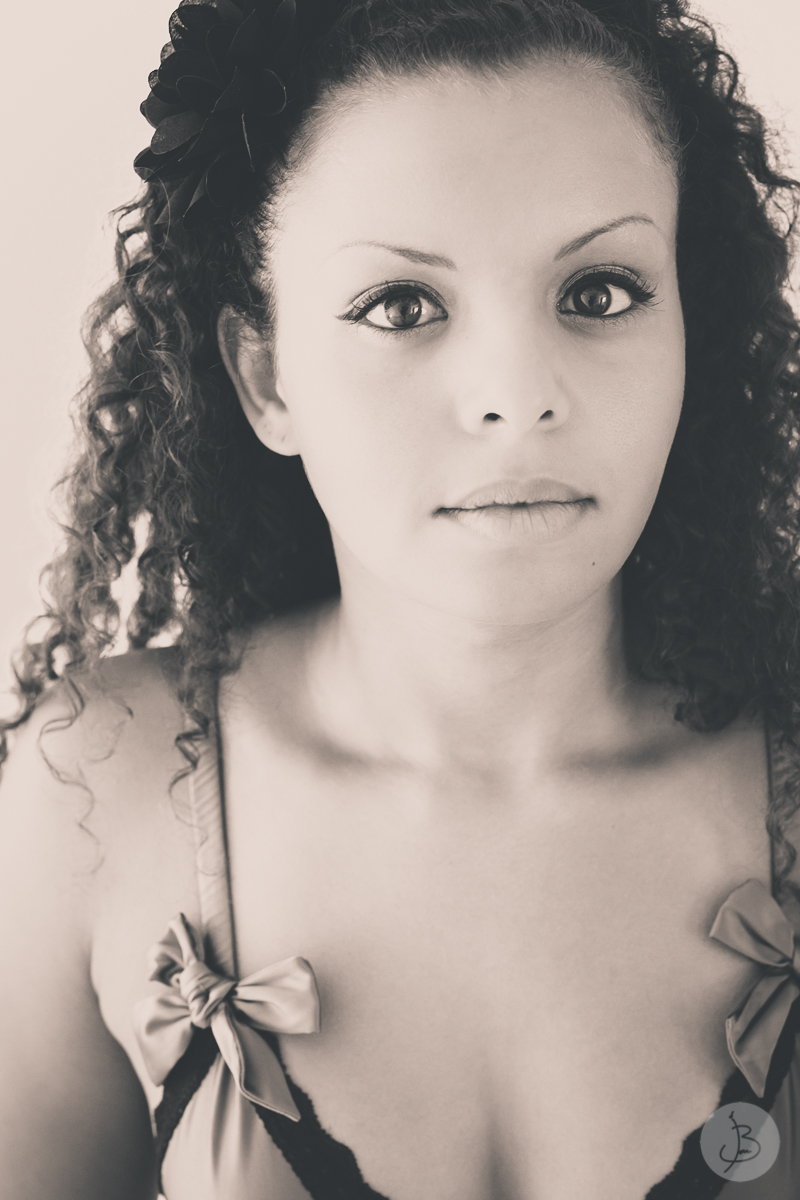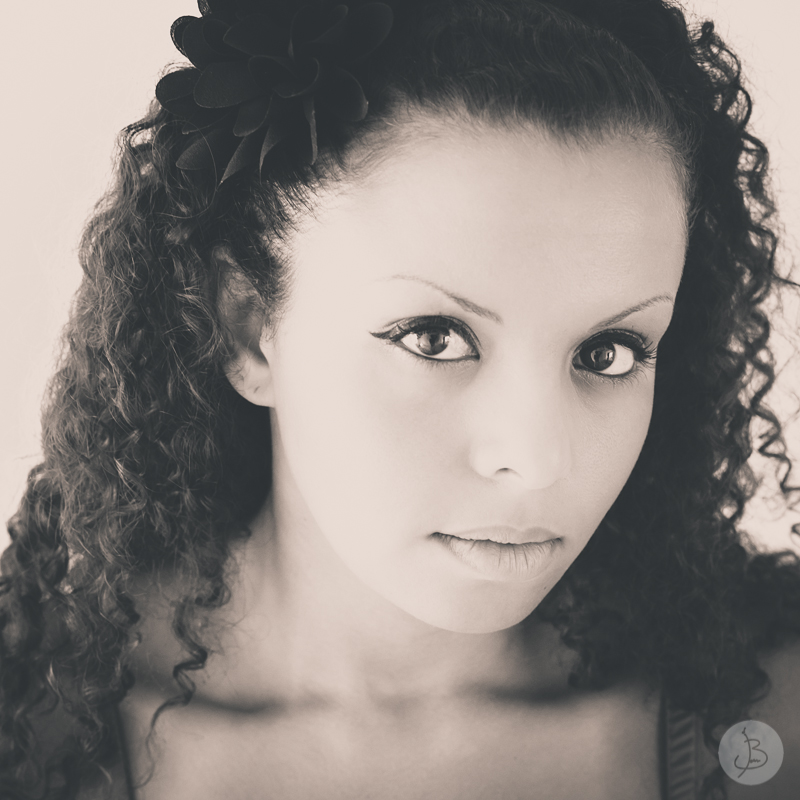 I asked to my friend Baptiste to lend me his Canon 5D Mark II because my 50mm would have turned into a 85mm on my Canon 450D.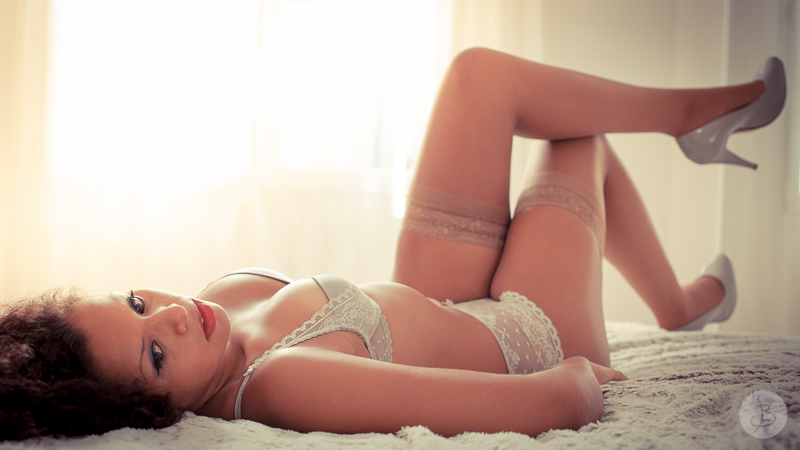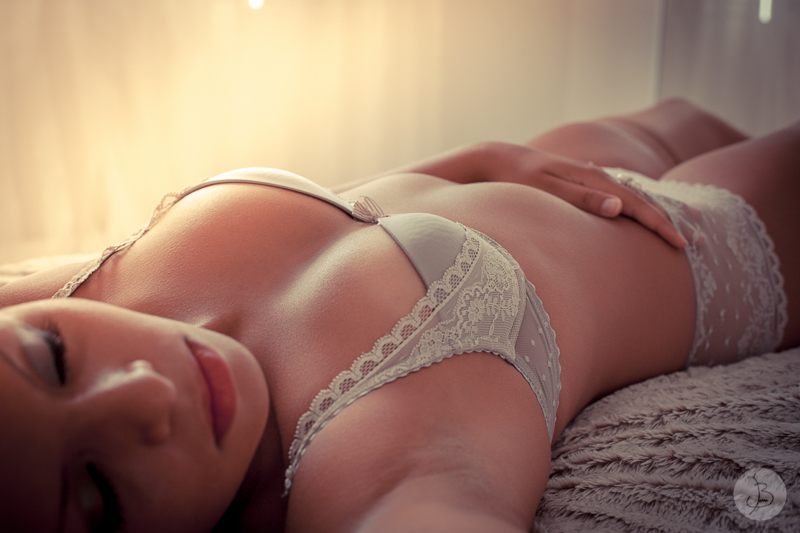 I tried several photo styles, angles and depths because it was truly the first time I could play with this kind of set up.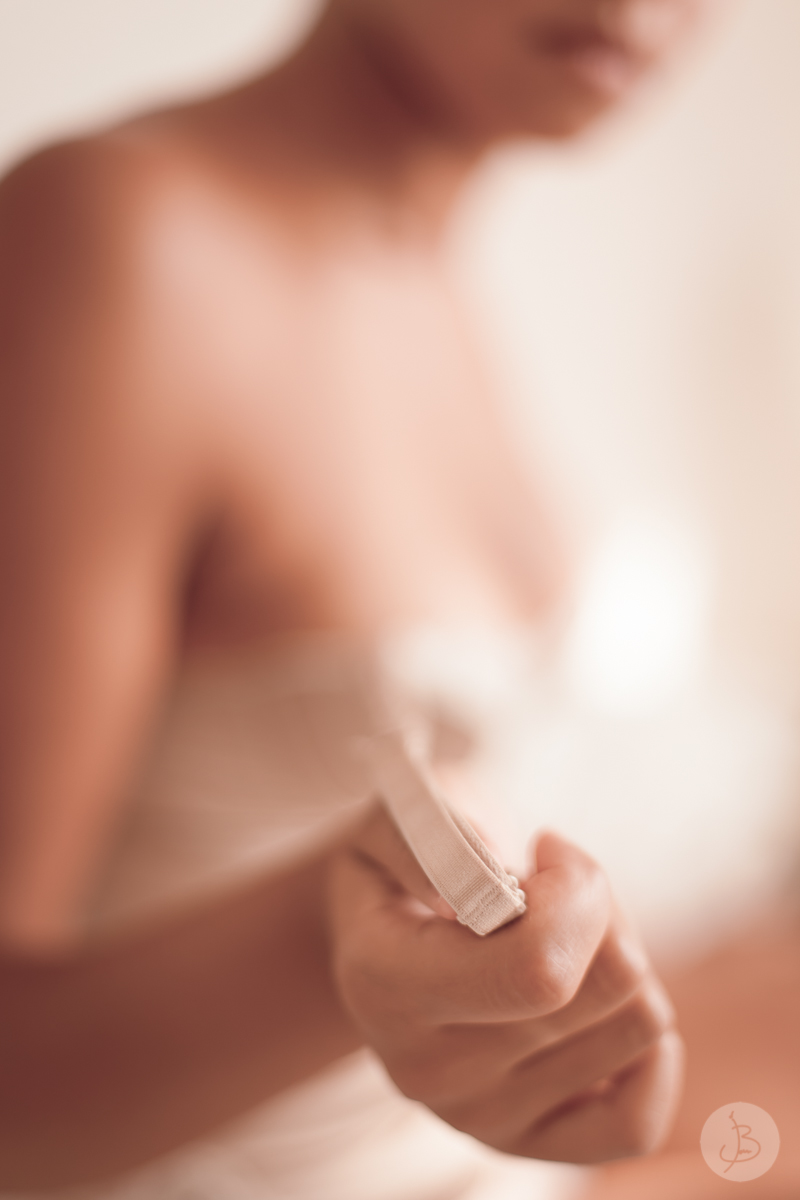 She brought about two tens of underwears, different styles and colors. I even wondered if she wasn't a pro because of the way she came with her suitcase full of undies haha!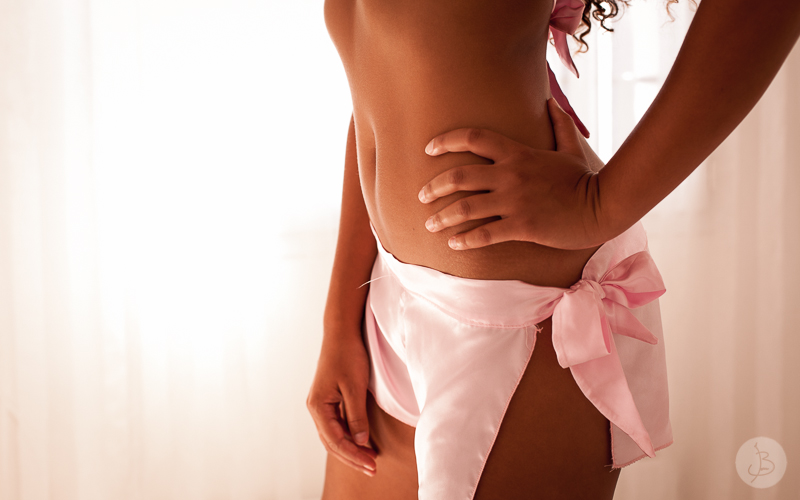 After a few years, her shape changed as she uses to work out pretty often. What I like is that she's not the stereotype of skinny chick we usually have in France.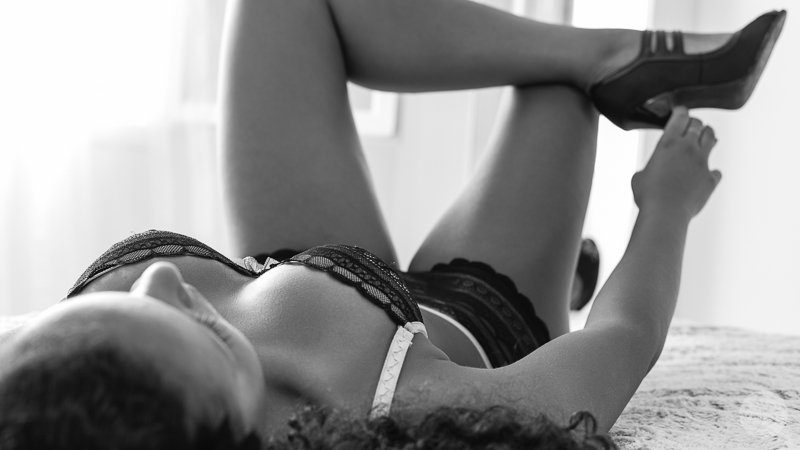 No nude poses but I suggested to try this one because she was wearing a corset and made a bun. It brings some assurance and authority into the character. The angle and lines in the background highlight the trait.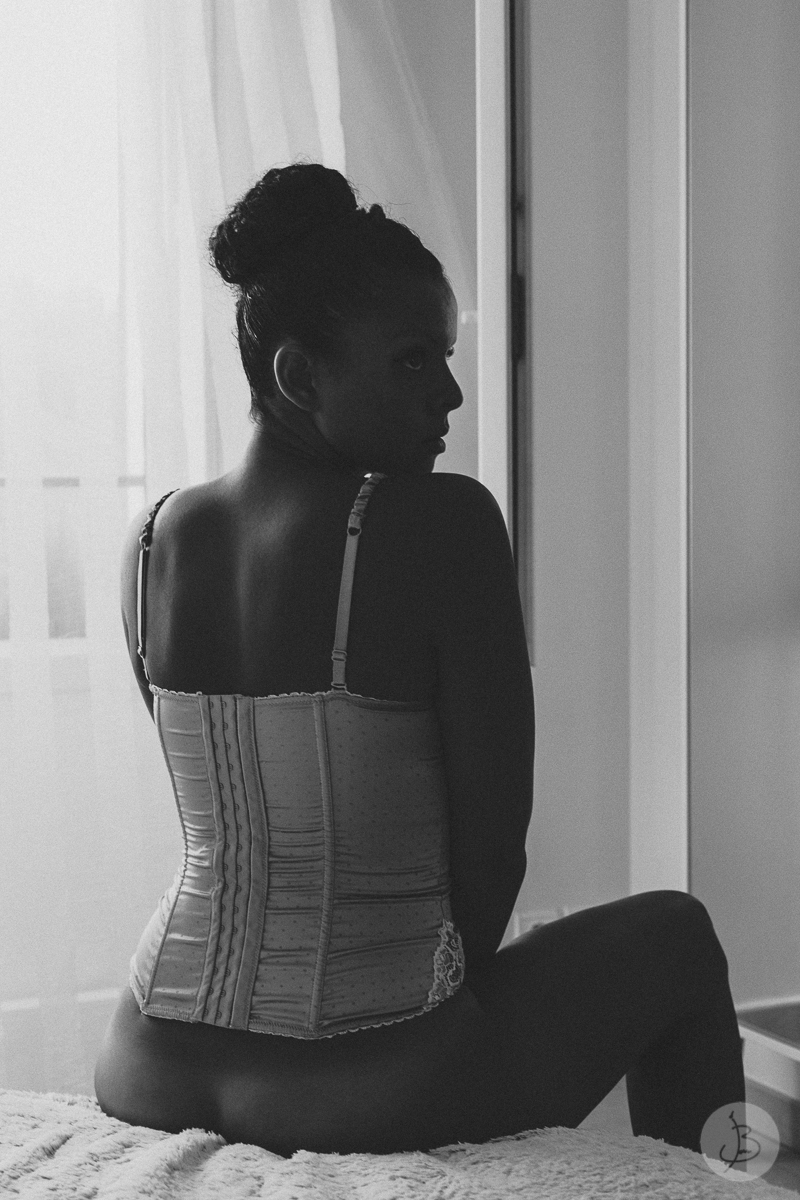 During this shooting, I worked a lot on different post-editing atmospheres. Some are very warm and sweet, others are sort of vintage while others are more strict in their way.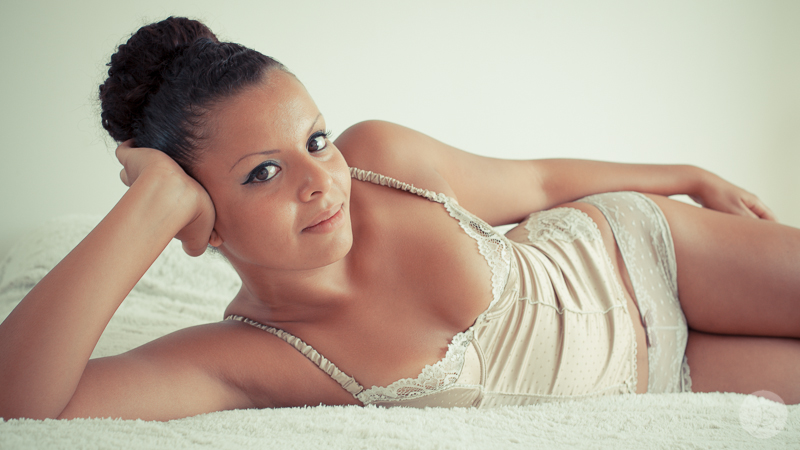 Complicity is always the key to turn a shooting into success.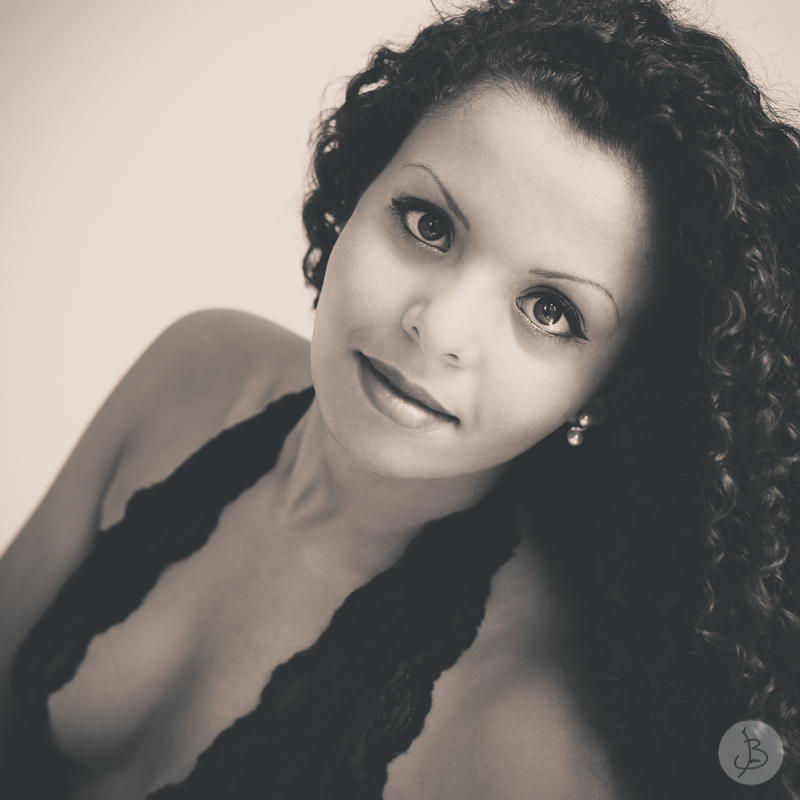 With her long and curly hair, I wanted to try a nosedive angle with them all spread around her head.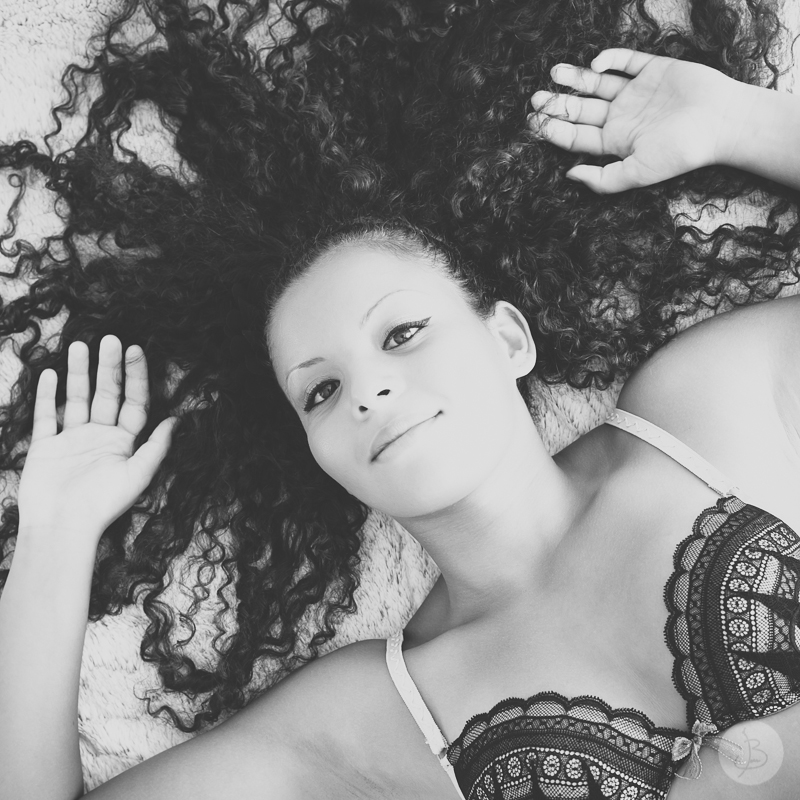 Thank you my friend for this good experience, I'm looking forward to take more photos of you whenever you will be available.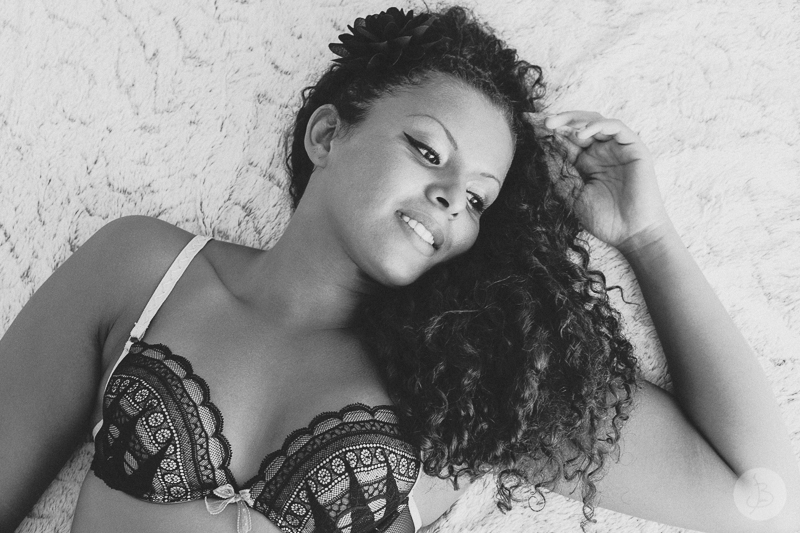 If you are interested in a boudoir shooting, please let me know because I would love to get some more experience and creativity in this domain.
Updated on September 27th, 2013 | Top