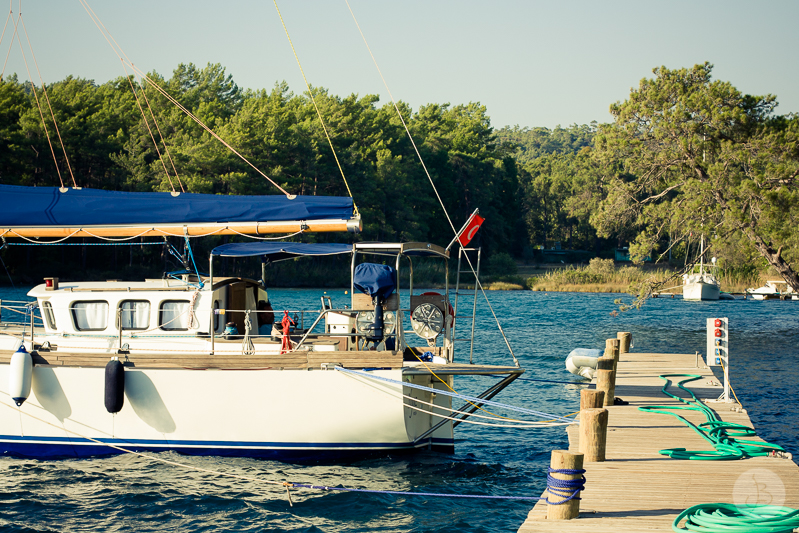 A few days in the Turkish warmth for summer break to cool down a bit.
The husband of a friend of my girl is Turkish and they invited us for 10 days in southern Turkey. Their family stays in the province of Muğla. They drove us around to show us some really nice places.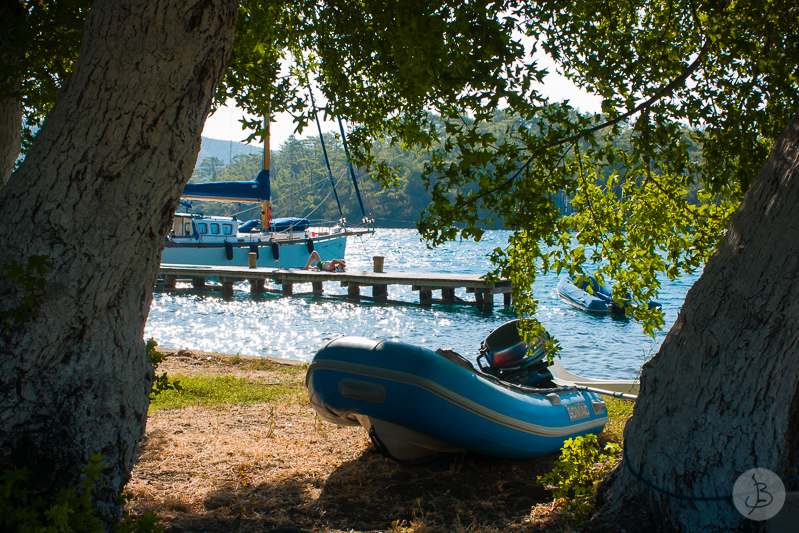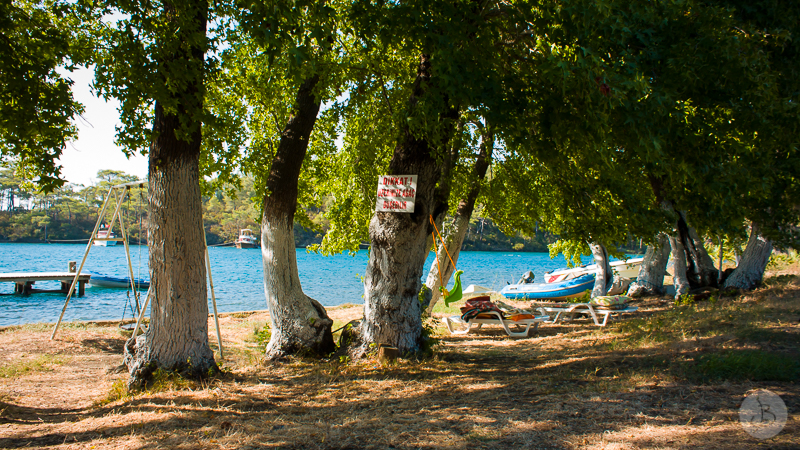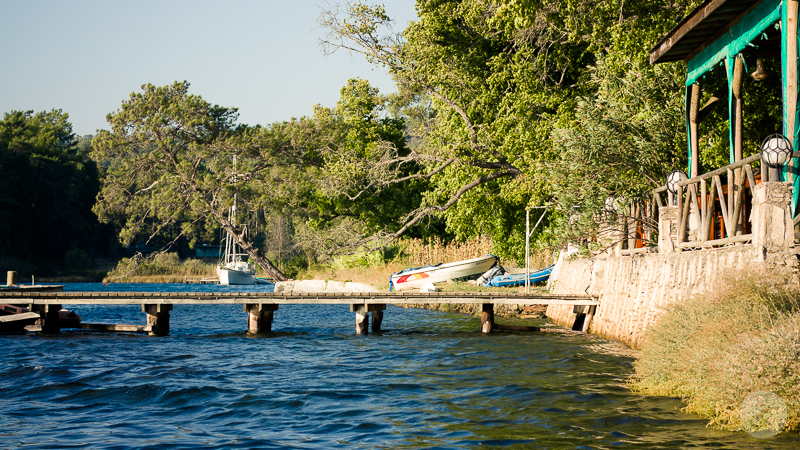 Completely chilled out...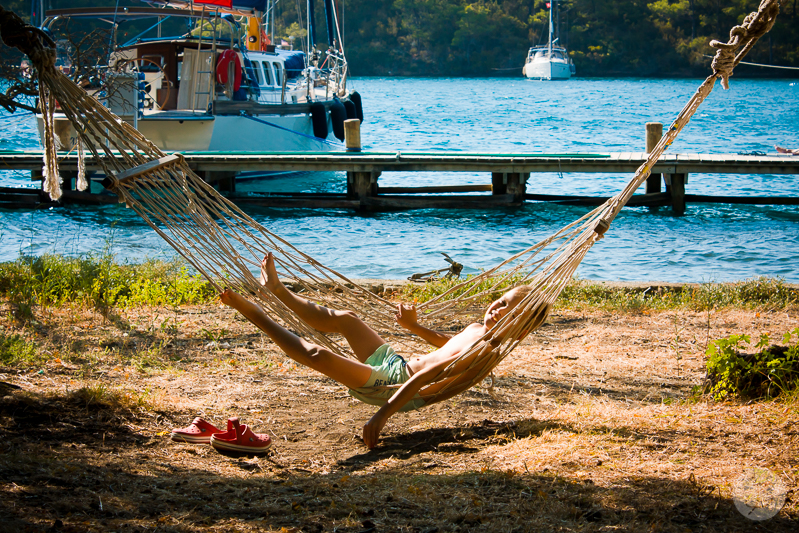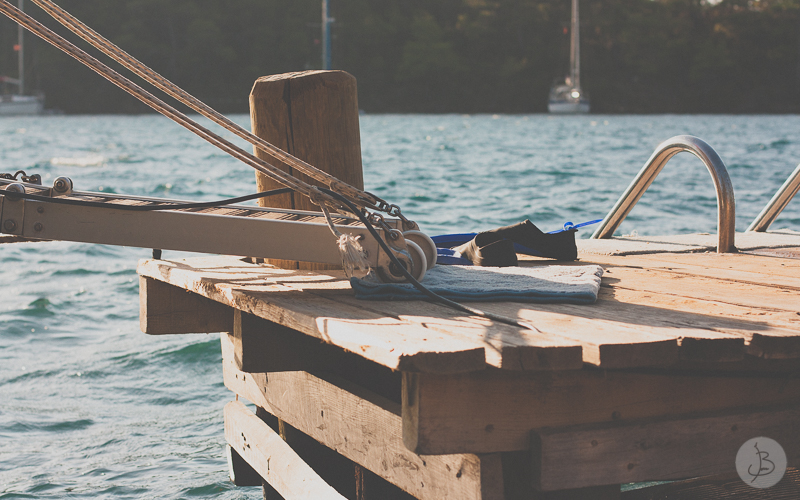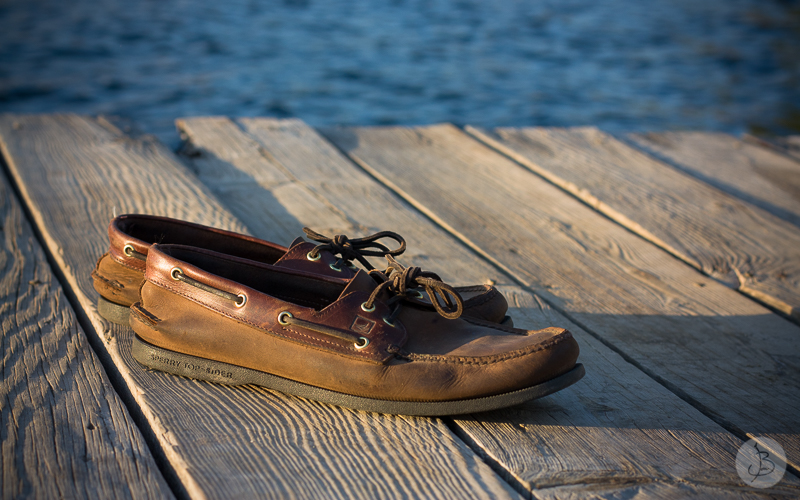 Just playing around with my lens and post-production grain :)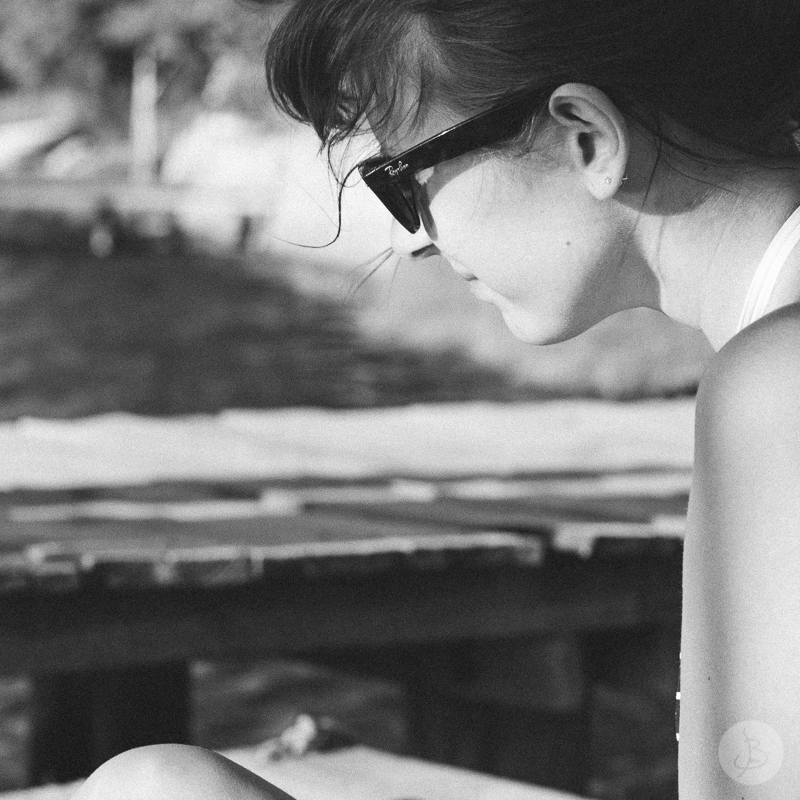 Another day, we toured in Akyaka bay and further with interesting stops.
Views from the harbour: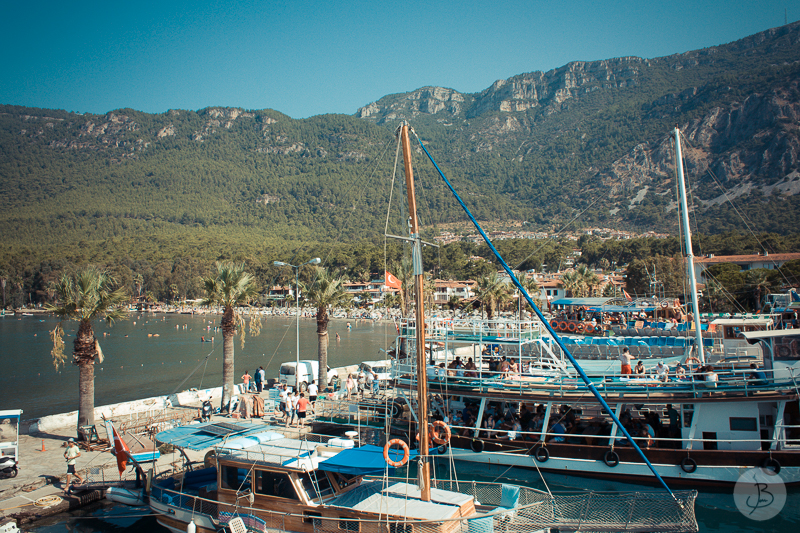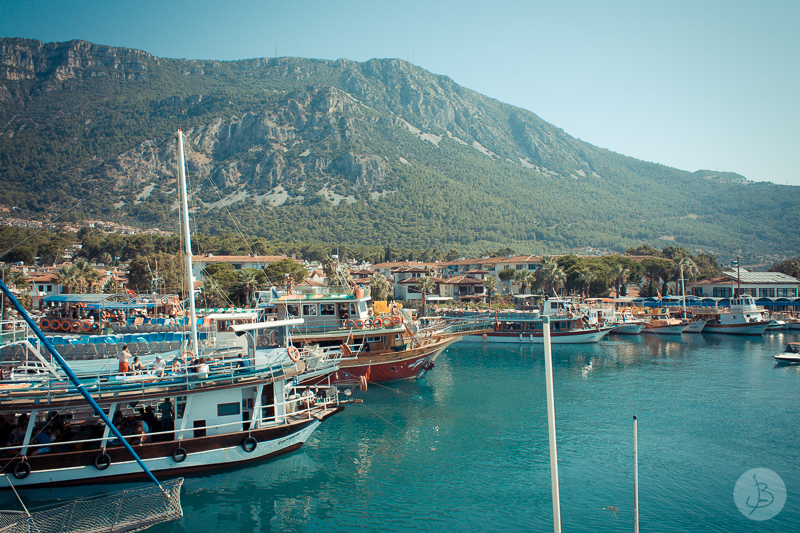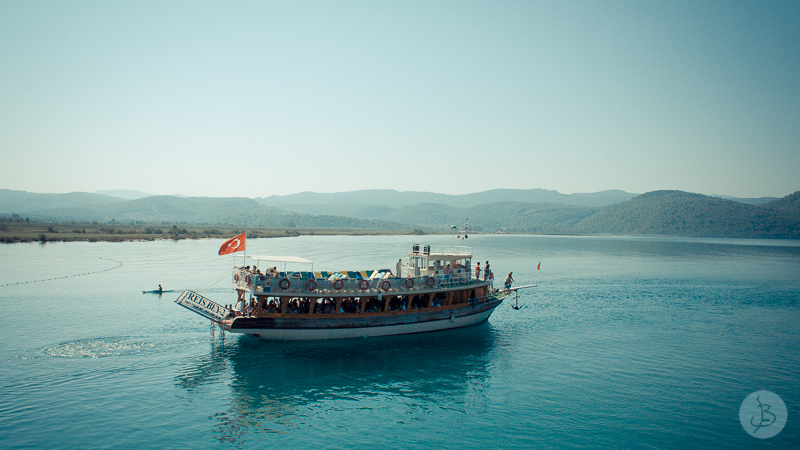 Sailing on a slick sea, the upper deck where you can tan burn: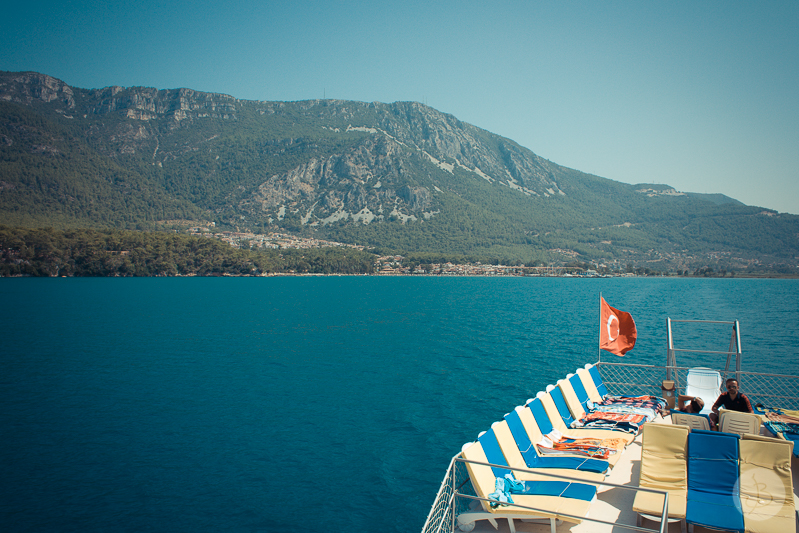 The ship stopped at different spots for tourists to enjoy the place. I think I don't need to tell you that each stop involved sea bathing.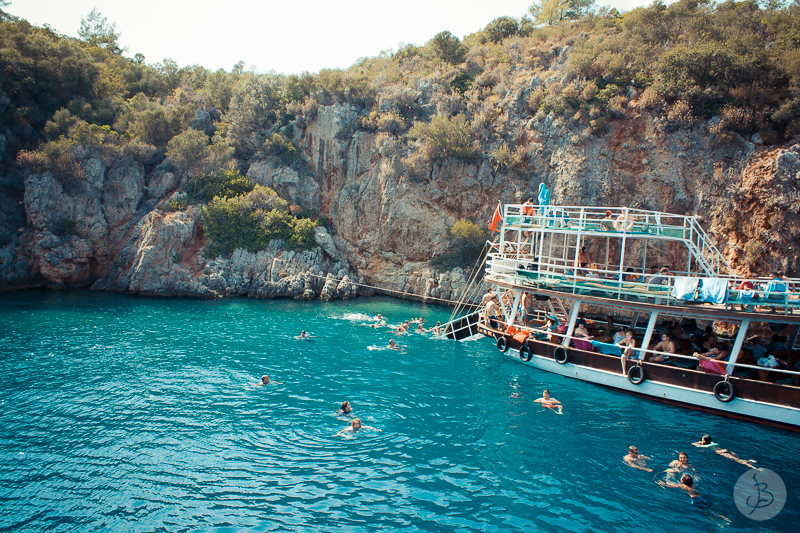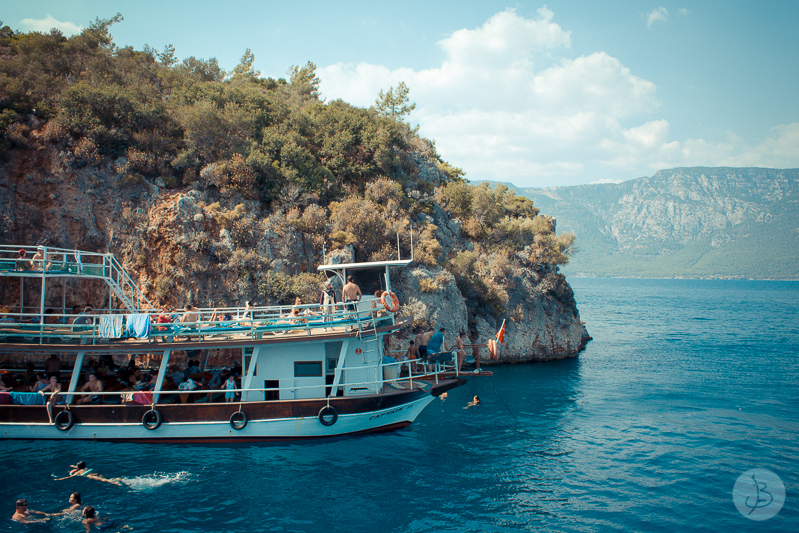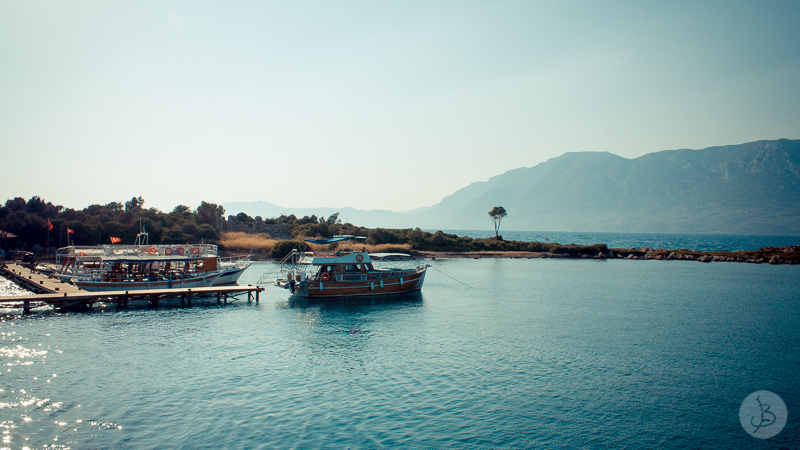 On the way back, it's nice to chill out on the main deck and enjoy the sunset.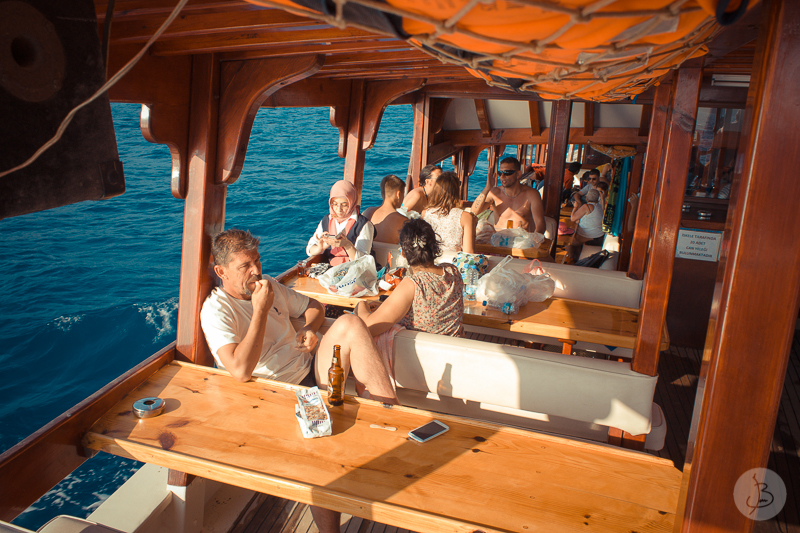 After a hot day, we decided to sail on the Azmak, a (very) cold and slighty salted water stream.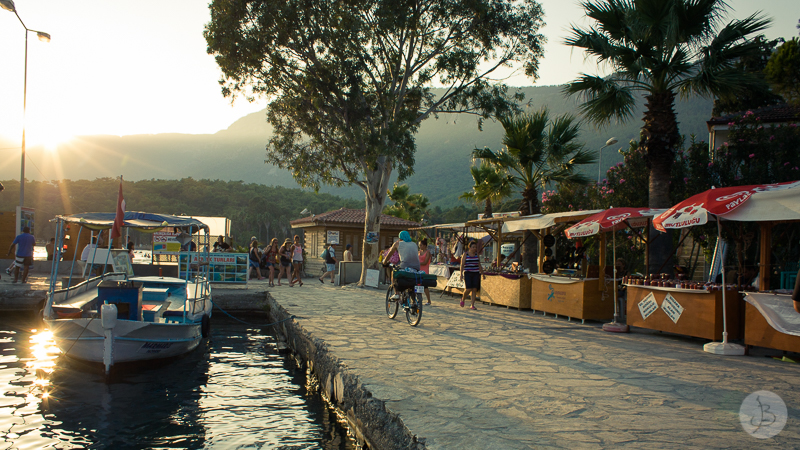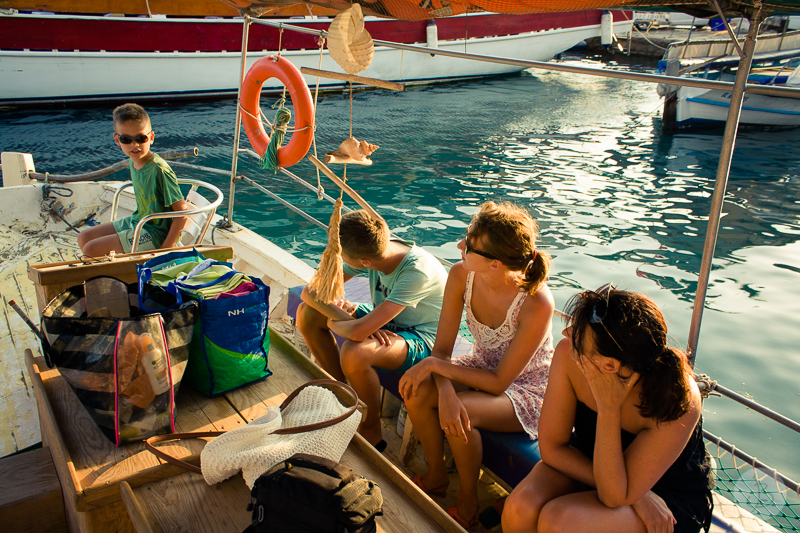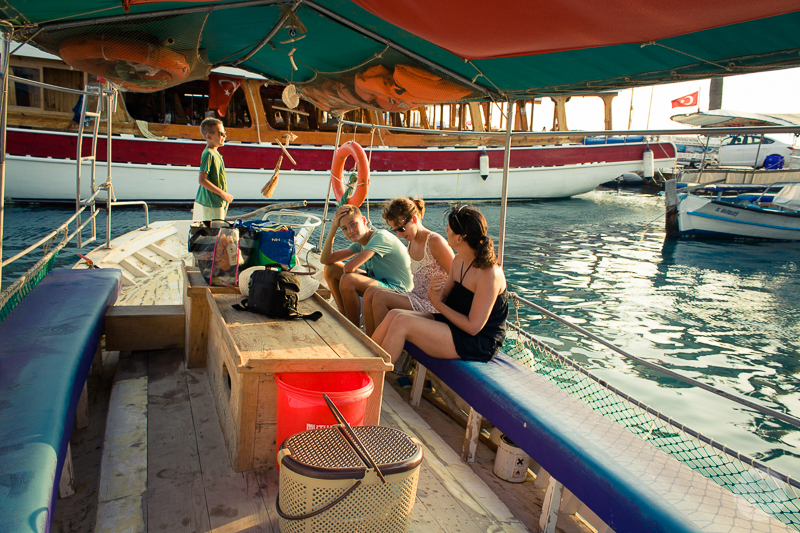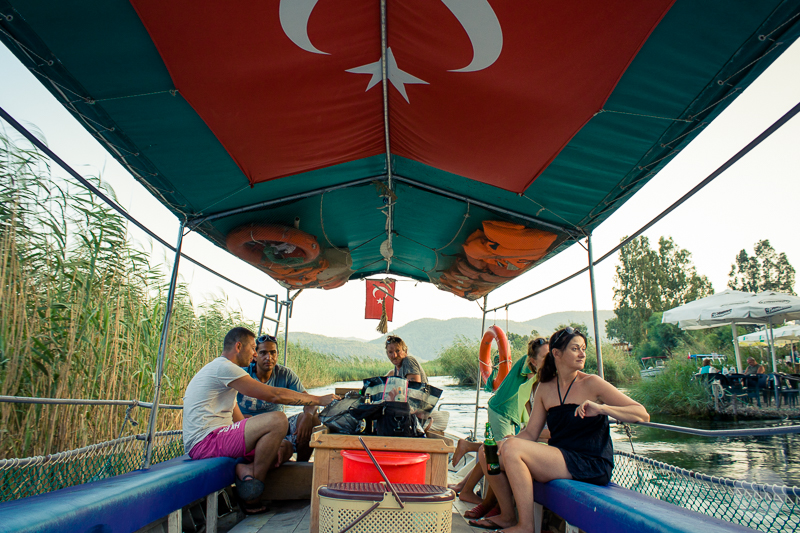 The water is so clear and deep, it's stunning!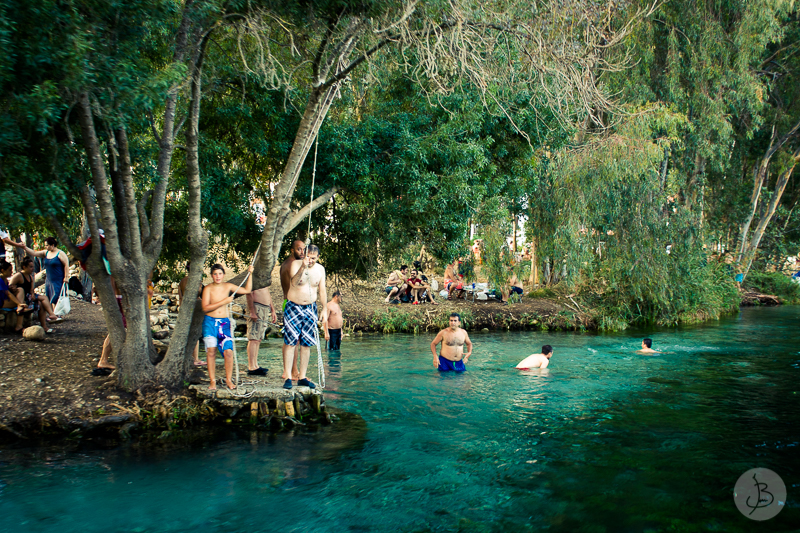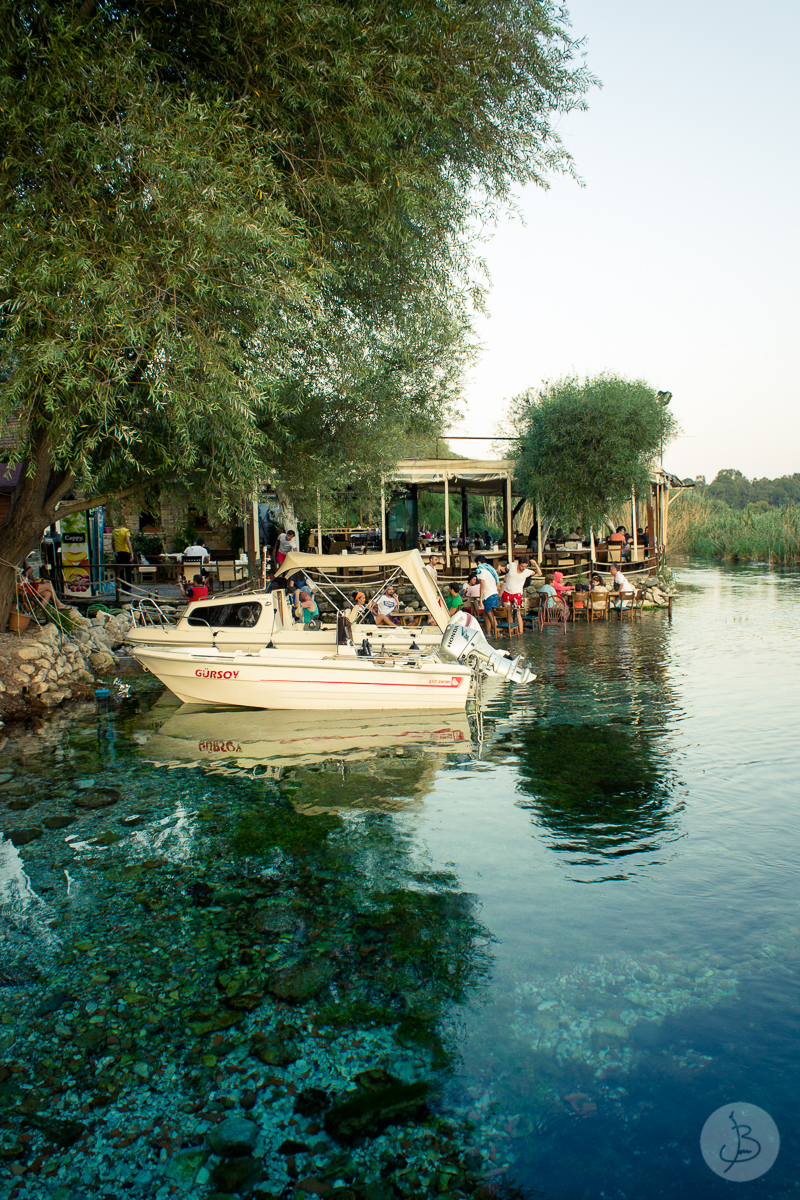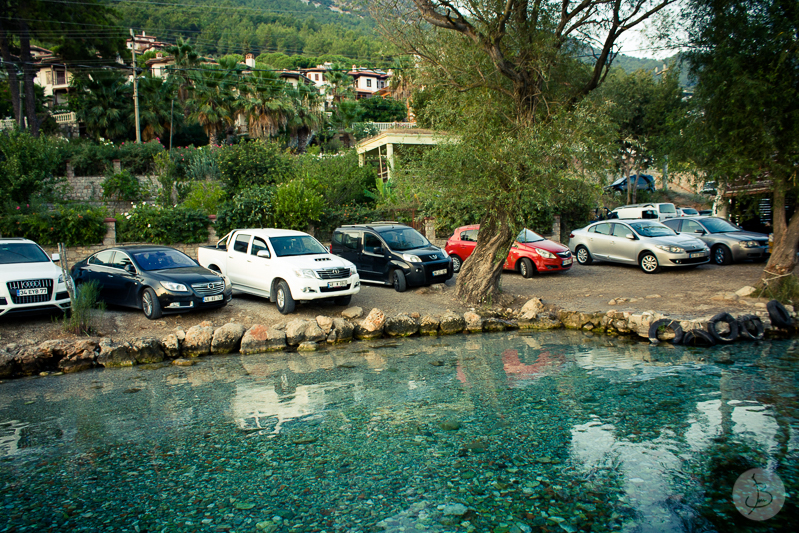 Turkish people have cafe right on and in the water of the Azmak: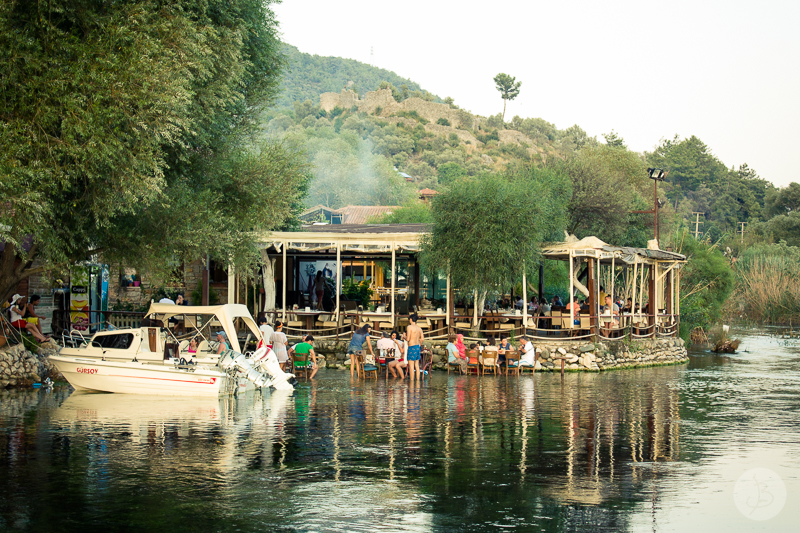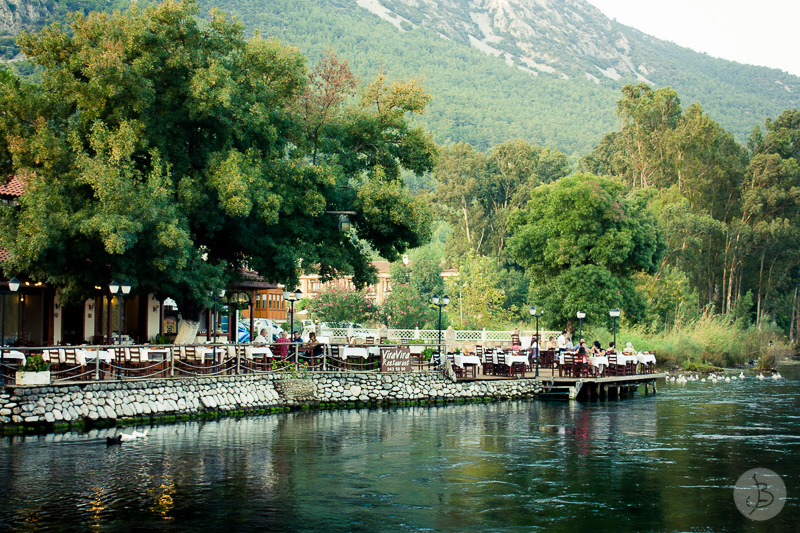 When the sun hits during the day, I think it's pretty good advantage to have cold water right by the hotel: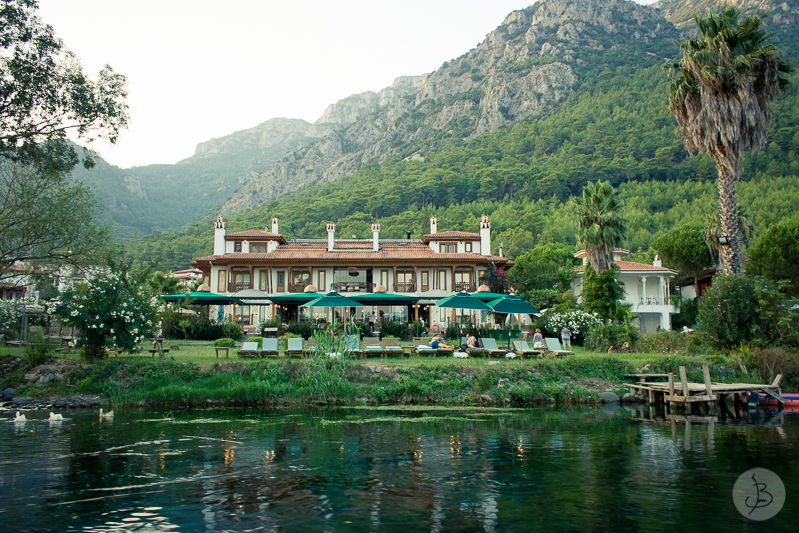 Updated on January 1st, 2016 | Top